Hi guys, I'm back with a short update on what I did on Friday, which was yesterday. So basically I had lessons till 6.30pm and I rushed off to Jcube to meet beloved Lay Peng and Jasmine for dinner at Chili's. It's actually my 2nd time visiting Chili's. The first time was about a year back when I visited the outlet at Sentosa. Food wise, I must say that the portions are really huge for the chips, and they are refillable. As for the other dish Crispy Honey-Chipotle Chicken Crispers®, I felt that the portions were cut down from the previous time I went. Nonetheless, they are still pretty yummy I must say.
Here are some pictures that we took!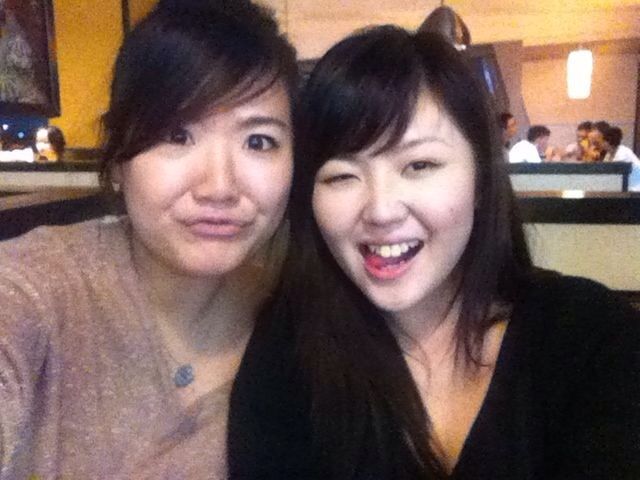 Then the food came! We were famished by then!
Personally, I felt that the chicken was coated with too much sauce, which made it a little too sweet to my liking. Other than that, everything else was good! We changed the sides to potato salad instead of the usual corn bob.
Just by ordering these 2 dishes, we were already pretty full. Probably from all that yummy chips! The total damage for that meal was $46.80 which I thought was pretty reasonable. So I'll definitely be back for more, and I think it's a perfect place for gatherings, and their dishes are great for sharing.
After dinner, we went to Nana's Green Tea Cafe for a round of desserts and chit chat session.
BUT before that, girls are always girls. We always have to camwhore a little in the washroom right? Hahah!
I didn't really fancy the dessert cause I thought it was a tad too sweet. Nonetheless, it's still quite special. Give it a try if you're a green tea fan!
ADDRESS:
Chili's
2 Jurong East Central 1
#03-10 JCube

‎
Tel: 6884 3882
Nana's Green Tea Cafe
Alright, that's all I have for this post! I totally can't wait for all my tests to end on the 5th of Sept! I'll be back to update this space really soon! <3