Hi guys I'm back with a post on my brunch date with Ben yesterday. After hearing all the positive reviews on blogs, and on Instagram, we decided to head to Habitat Coffee for brunch. Nestled among many of the brunch places in Upper Thomson, I must say that it's quite easy to locate the location. Just that parking can be quite a chore, as there are only limited parking lots along the shop-houses. We gave up on trying to find a lot along the stretch, and headed to Sin Ming Plaza to park instead. It's just a short walk to the cafe, so it's really convenient.
Food wise, I must say that the quality is really good, and reasonably priced. We ordered 2 drinks, 2 mains and truffle fries to share. The bill came up to about $53. We loved the food there! The pastas were really well done, with lots of ingredients. Ben especially loved my Blackened Dory Pasta, which is essentially just pan fried dory fish with black pepper aglio olio pasta. Sounds like an easy dish, but it was really good!
Alright some pictures that we snapped!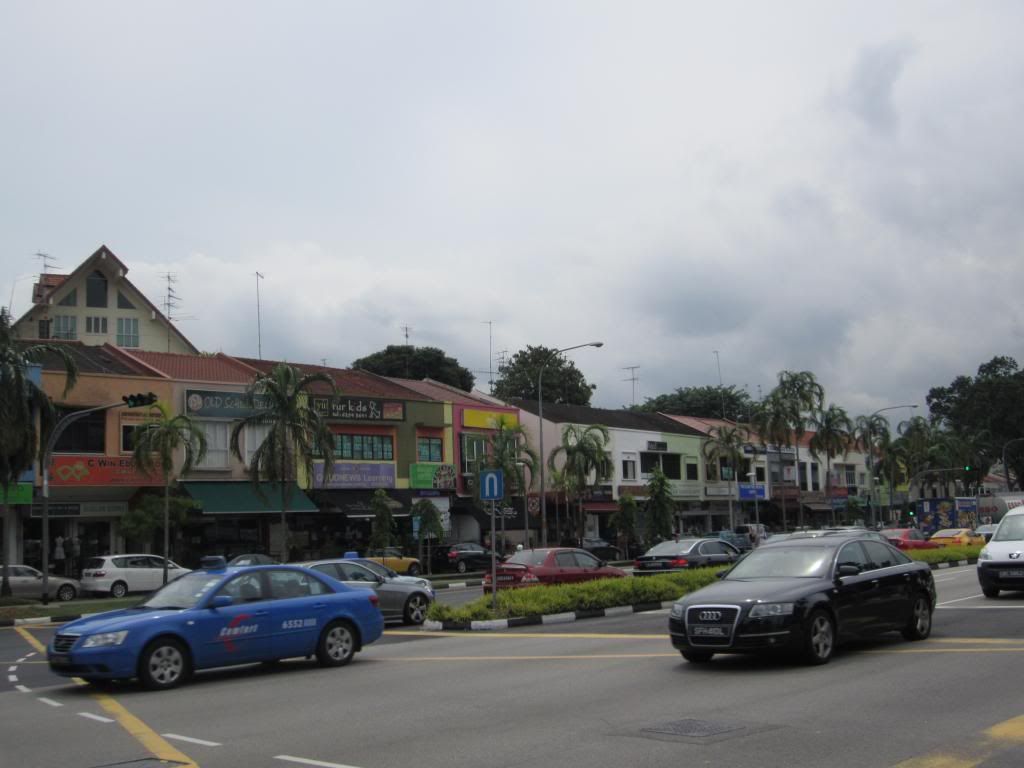 Can you spot Habitat coffee along this stretch of road?
We were there at about 3pm on Saturday, and the cafe was still rather packed. However, the lucky us managed to find a seat once we were there.
Bad lightings for people shots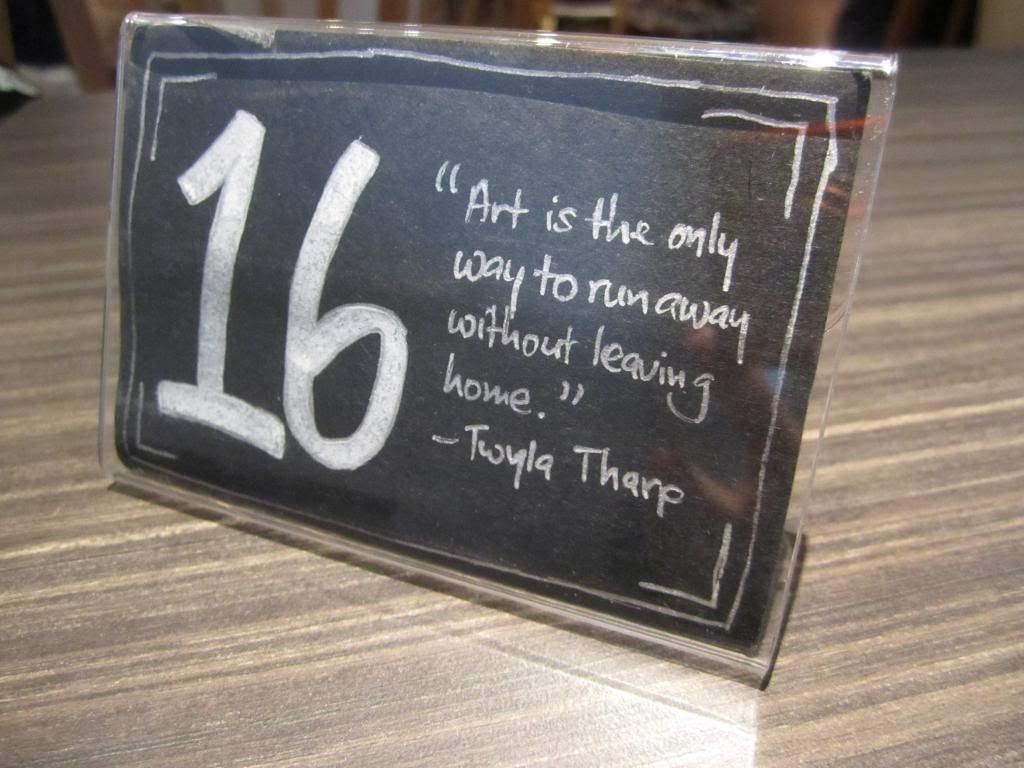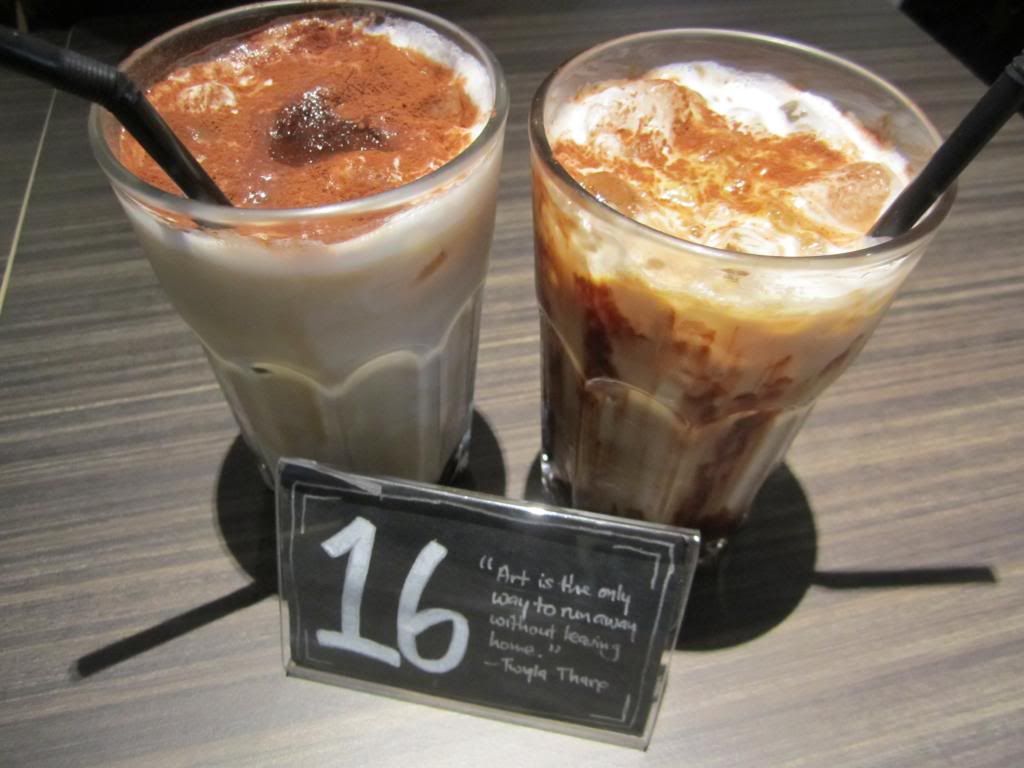 Iced Tiramisu coffee and Iced Mocha
Pretty yummy, but nothing much to rave about. The iced flavoured coffee were priced at $6.90 each.
Cheesynara ($16)
This was really yummy! Just look at the amount of sausages and bacon. Mega yums.
Blackened Dory ($16)
This was definitely the highlight of the day. The dory fish was so well marinated, and soft. Most importantly, it was fresh, and complimented the black pepper aglio olio so well. This is a must order whenever you visit Habitat Coffee.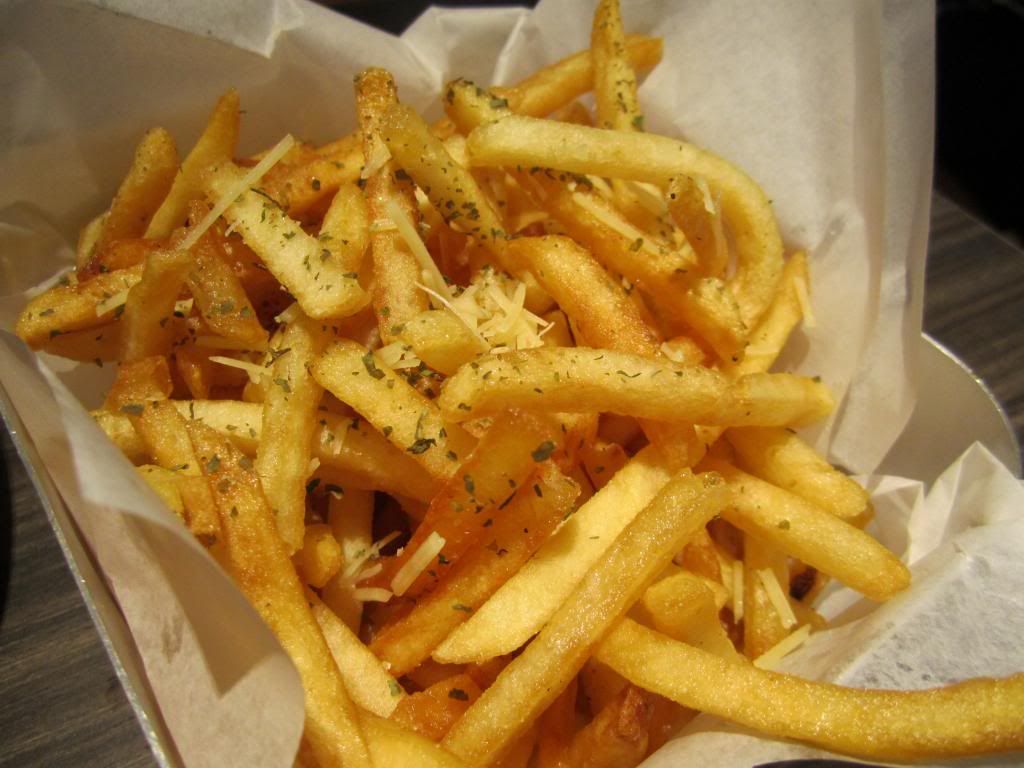 Hello Truffle fries ($8)
I'm a sucker for anything with potatoes, especially fries, so this was definitely a thumbs up for me. The portion of the fries was huge, and i loved the subtle hint of truffle. Yummylicious!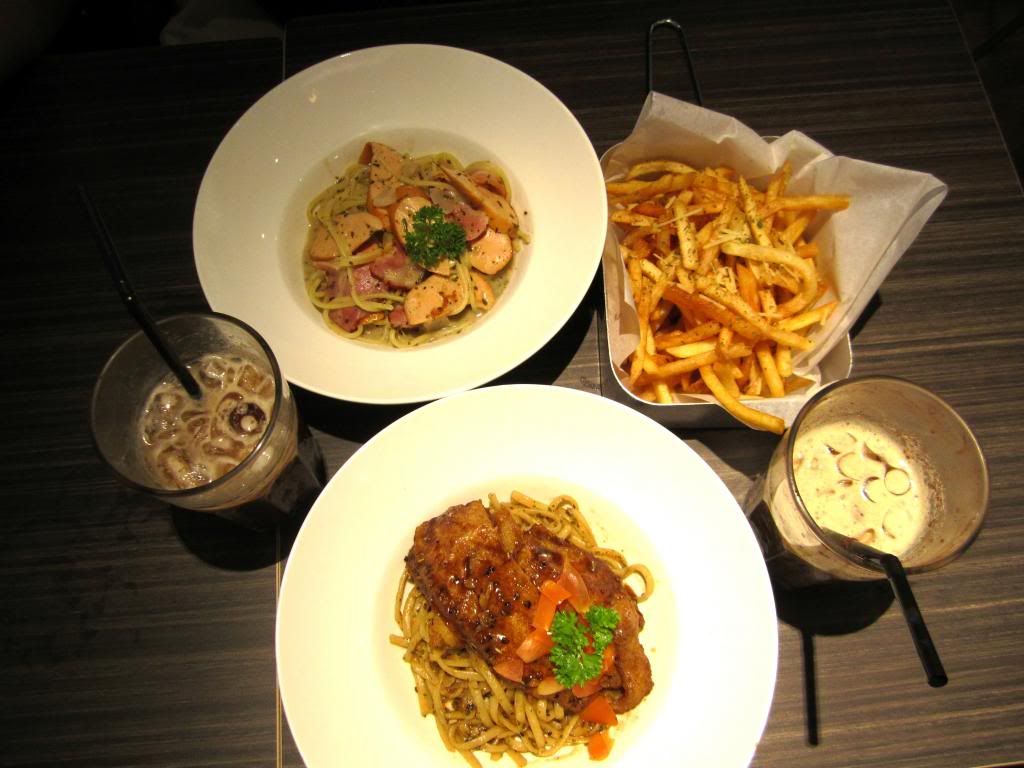 A summary of what we had.
All in all, I would think that Habitat Coffee is a really nice place to chill during the weekdays, but not quite so on a weekend. The food is so yummy, it'll keep you wanting for more. So if you're into pastas and truffle fries, do give Habitat Coffee a try. You won't regret it.
Alright, that's all I have now. I'll be back with more posts soon!
Have a great week ahead!
Love,
Su Shan