Hello! Happy Sunday everyone! I'm so happy that I got a new set of pretty tribal nails! I swear my aunt is so talented, I just showed her a picture of the design that I want, and she just painted my nails. It's so colourful and vibrant now! I simply love it! Oh and, my aunt does manicure and pedicure for outsiders too, at a cheap cheap price of $12 for mani and $15 for pedi. And guess what? It's flat rate of $12 & $15 respectively for any designs! You can choose from the designs that she already drew, or just show her a design that you would like to have. She'll definitely try to come out with something similar. So alright, here are some pictures of the tribal nails that I have now! Geeez.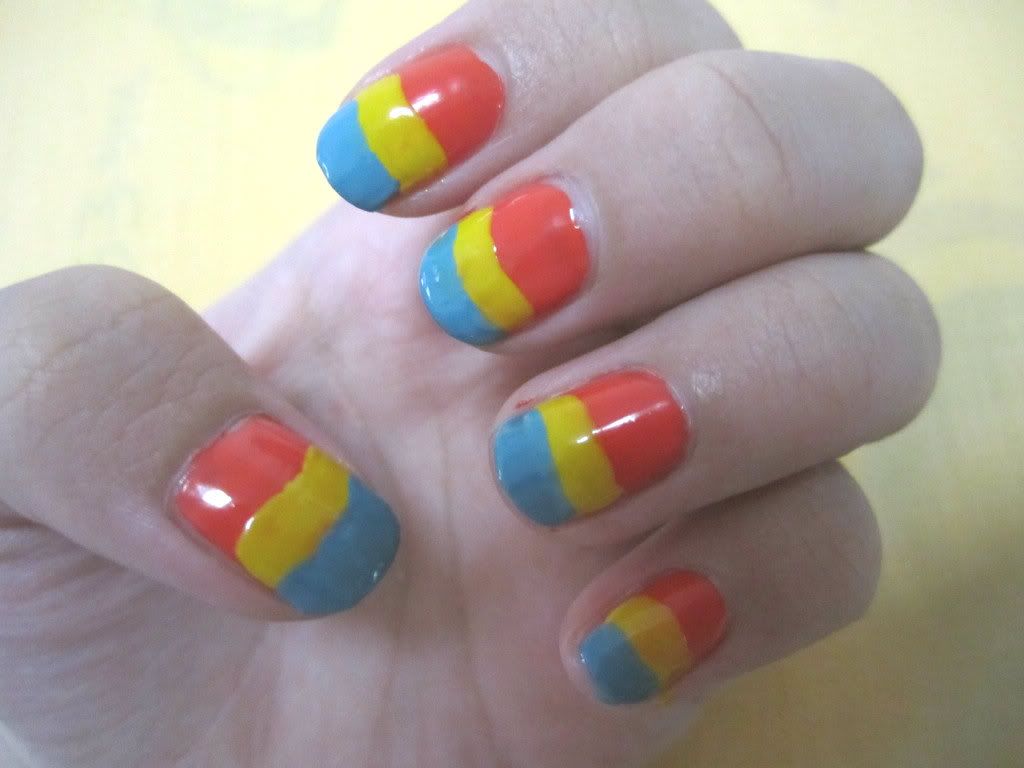 The three colours that I chose. Orange, yellow & turquoise.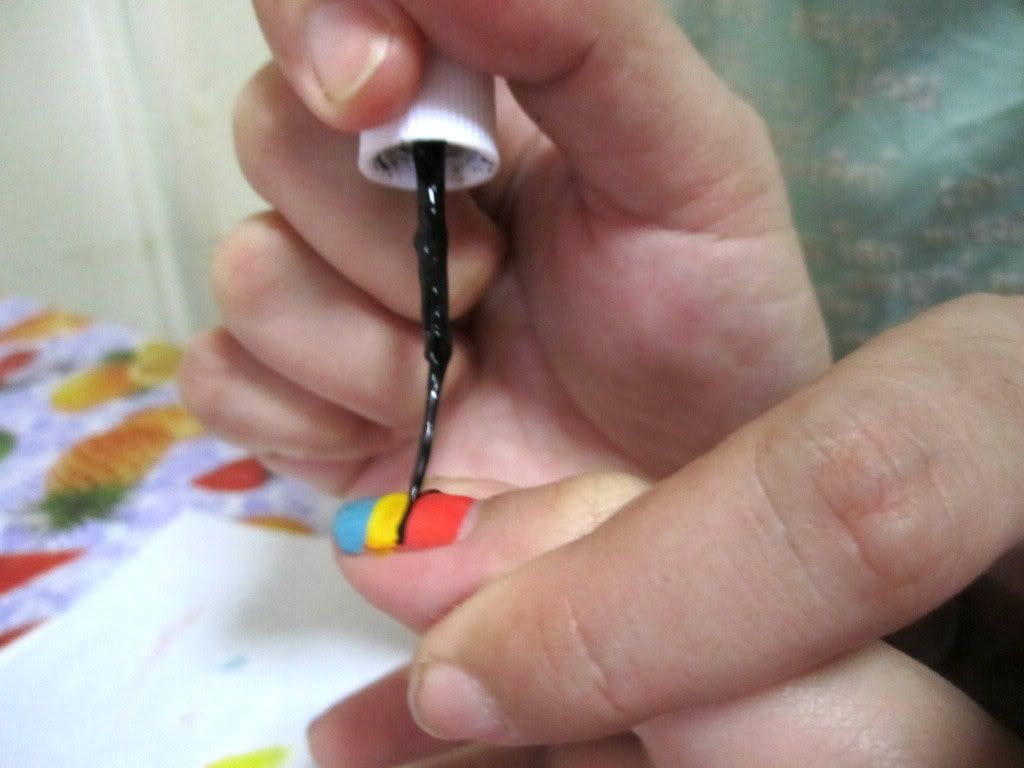 My aunt doing what she loves.
Almost done.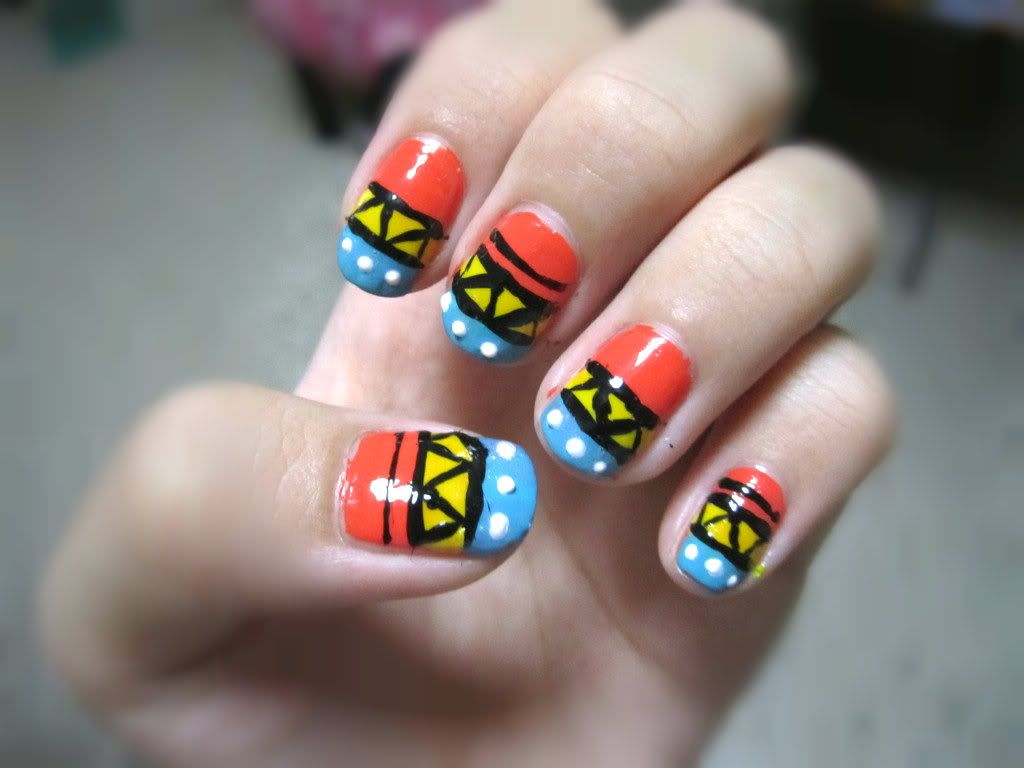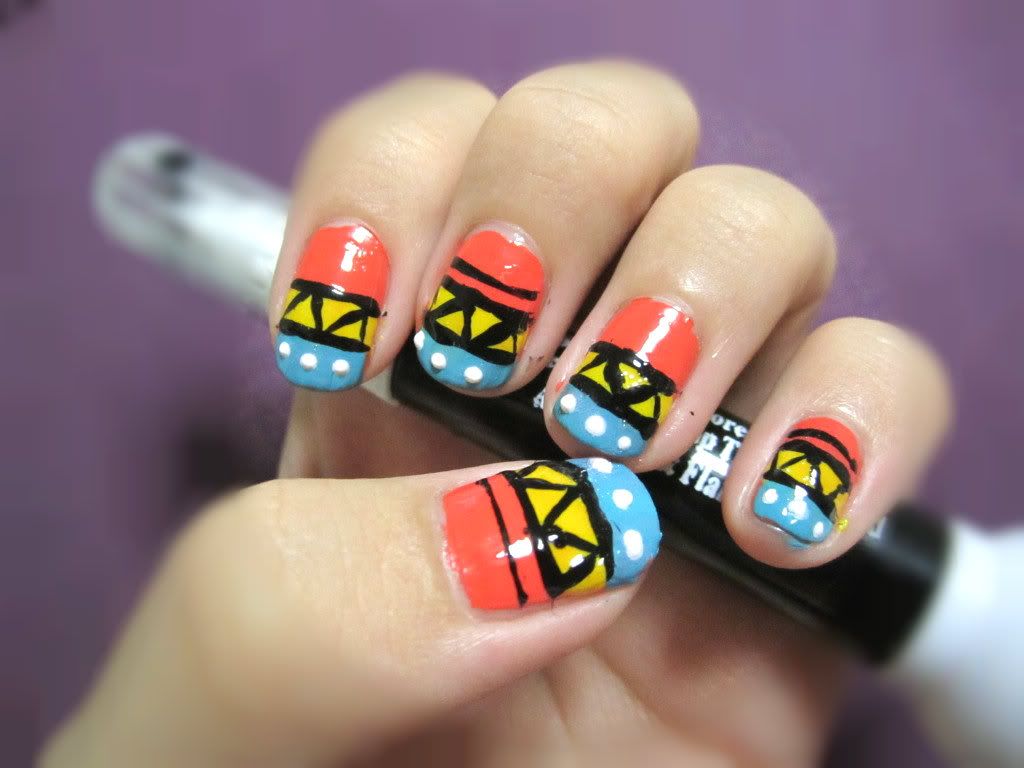 The end product! My tribal nails!
I love it so much that I can't stop admiring it, so more pictures of my nails!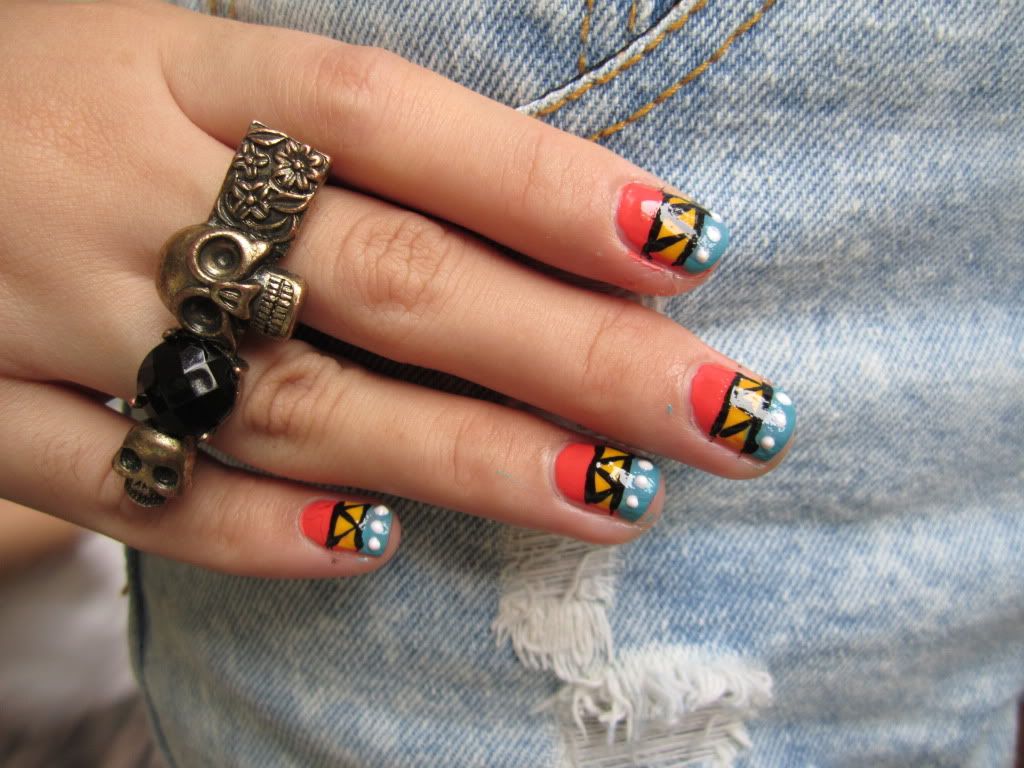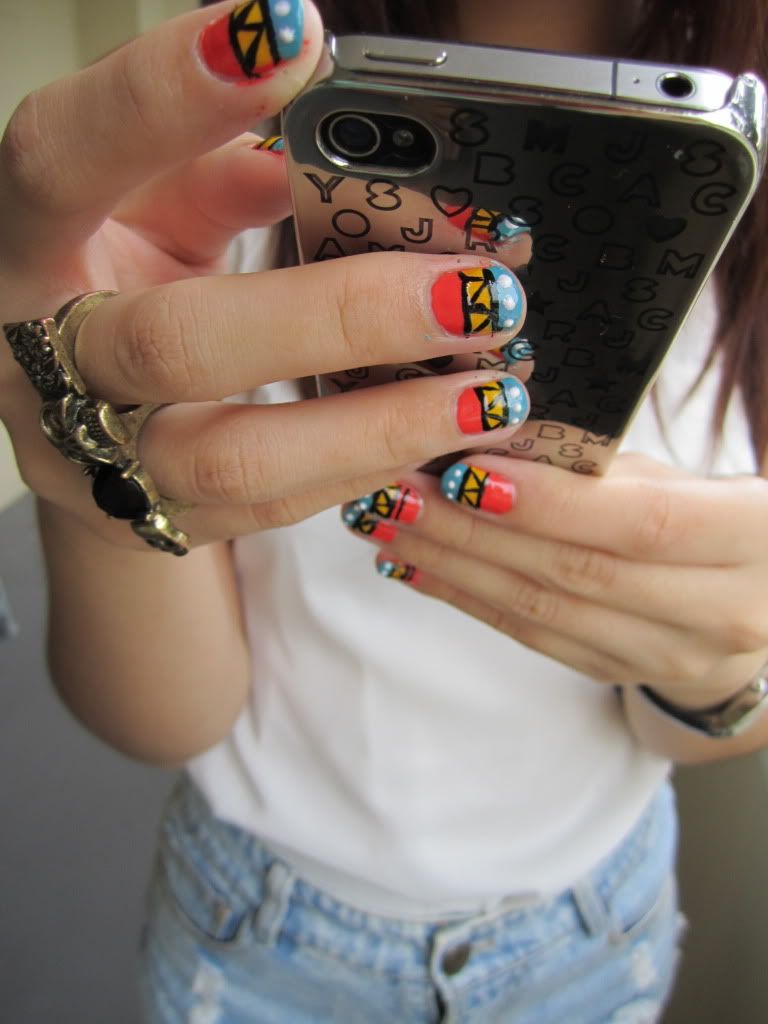 Candid shots while using the phone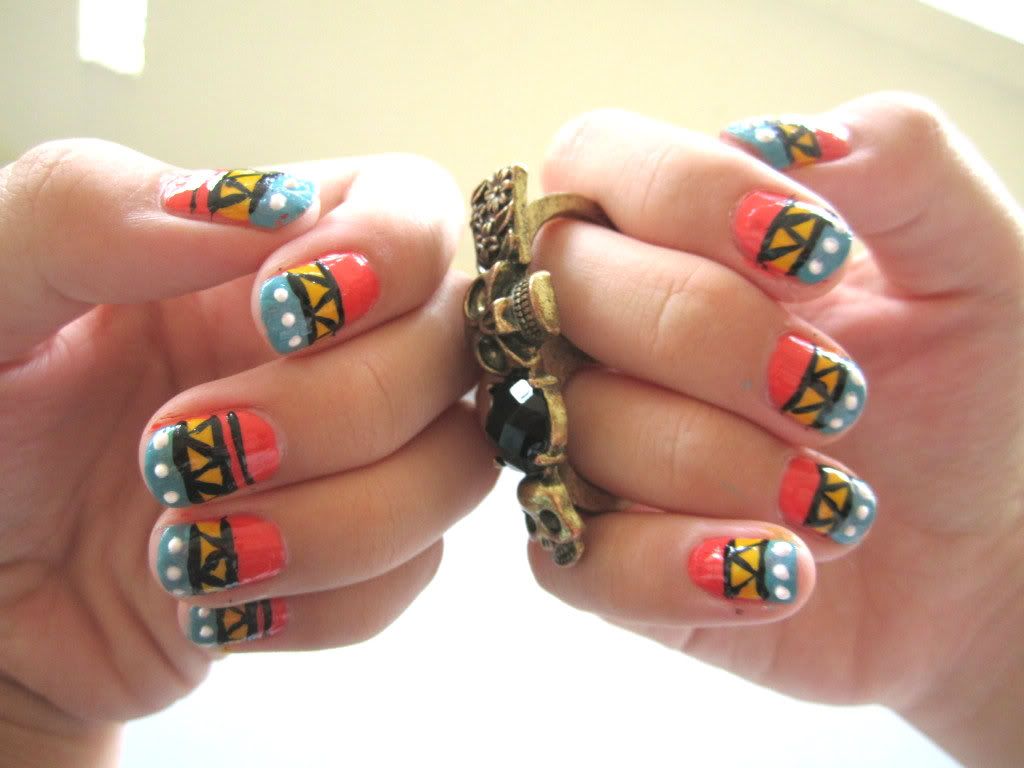 Tribal nails, with a skull ring. Geeez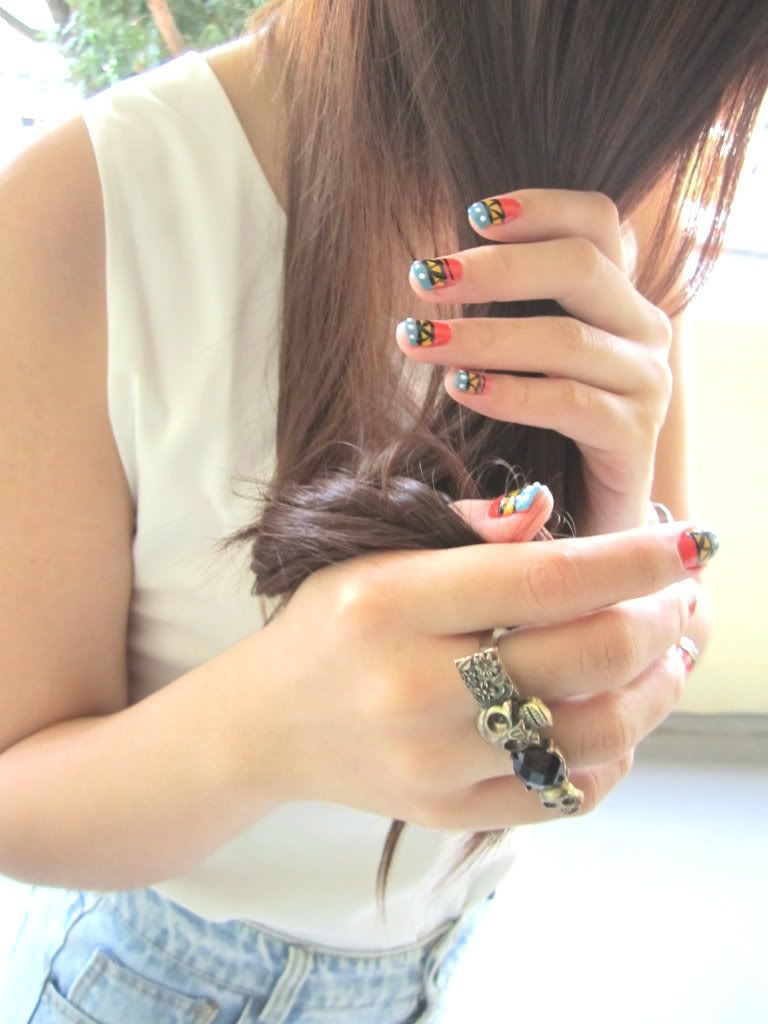 Fiddling with my hair
Hahhaha! Yup! That's about all the pictures that I took for my new set of nails! LOVE IT! Heh! If you like this set of nails as well, and would like to engage my aunt for a mani/pedi session, or if you have any questions, feel free to leave a comment! :)
Have a great week ahead lovelies!
Love,
Su Shan