If only I could turn back time, I would stand firm on my feet and say that I don't want to go to UOL and take Accounting and Finance. Why? Because this is not what I want, and not what I'm interested in. This course is making my life really miserable now in addition of the fact that UOL is really demanding in keeping up with your work every single day. To be honest, I am regretting every single minute of my life now, like why did I get into all these shit? I could have just stood firm and rejected the idea of going to UOL. But then again, you never know if you don't try right? So yea, no point dwelling in a fact that cannot be changed. I have less than TWO freaking months to prepare for my final exams. This thought is really killing me. So I attempted to go out and study with RC, Casan and Binz again today. Not too bad, at least I managed to complete 4 questions of a Stats paper. Not a lot I know, but at least I did something. Snapped some pictures here and there of us hard at work.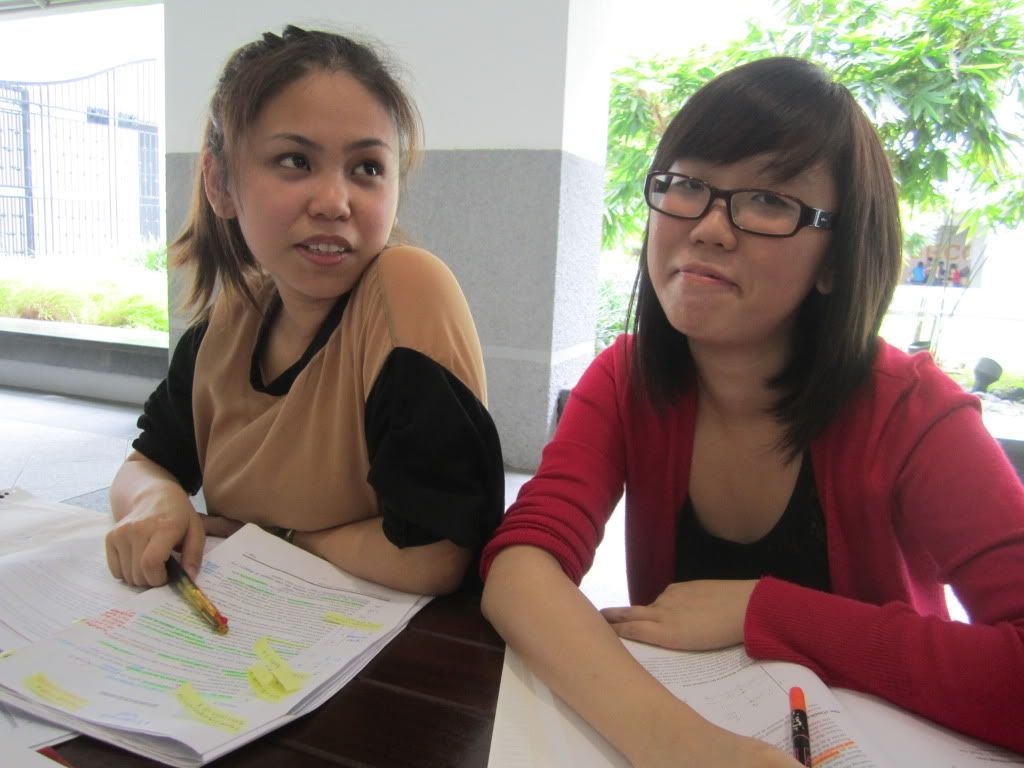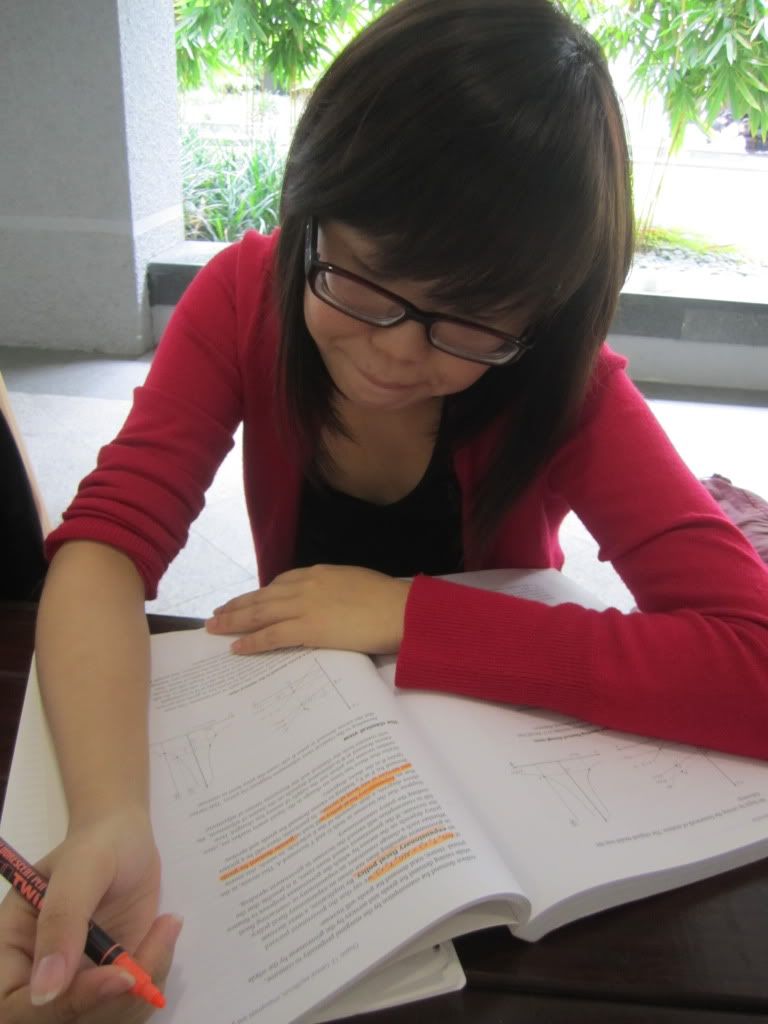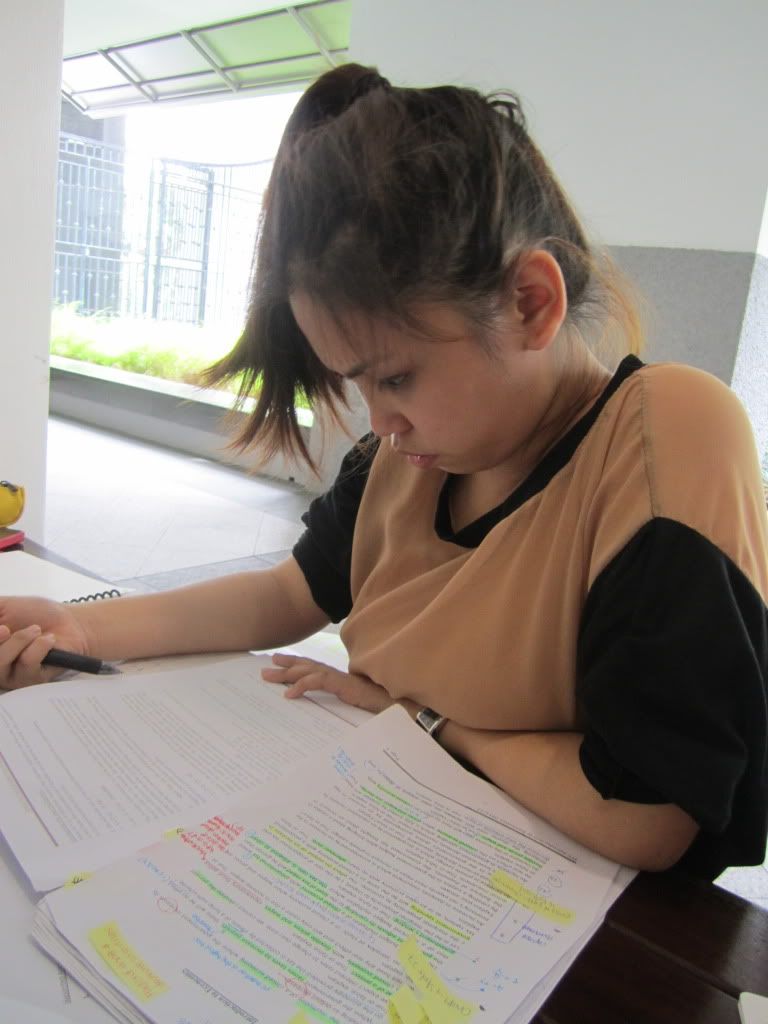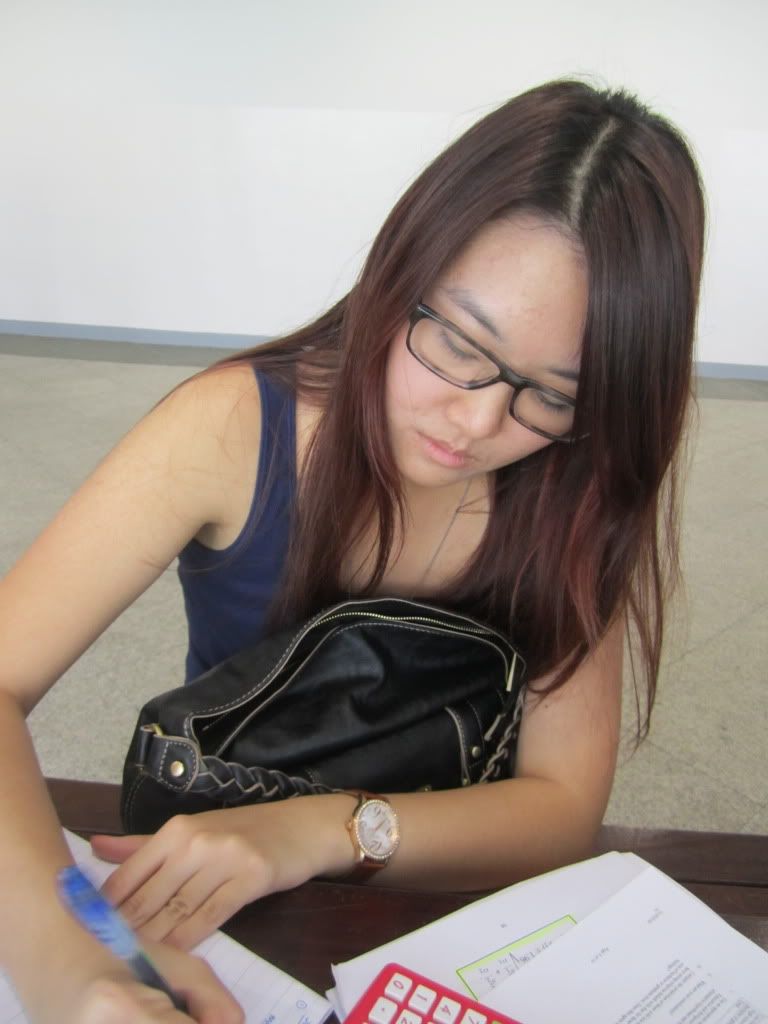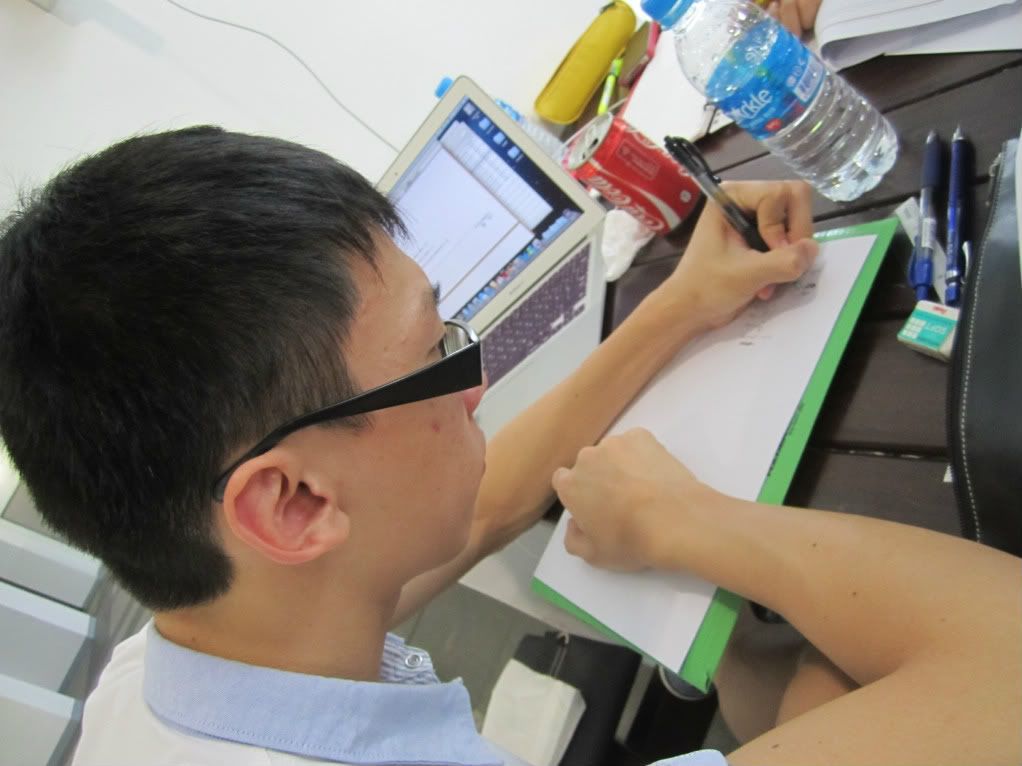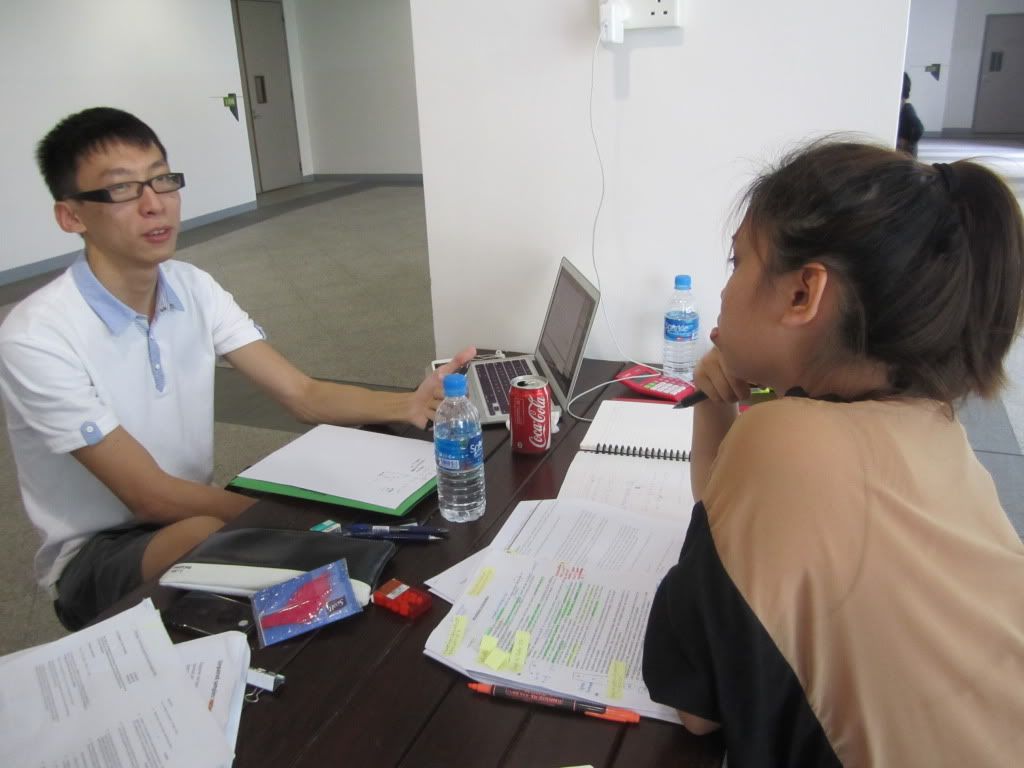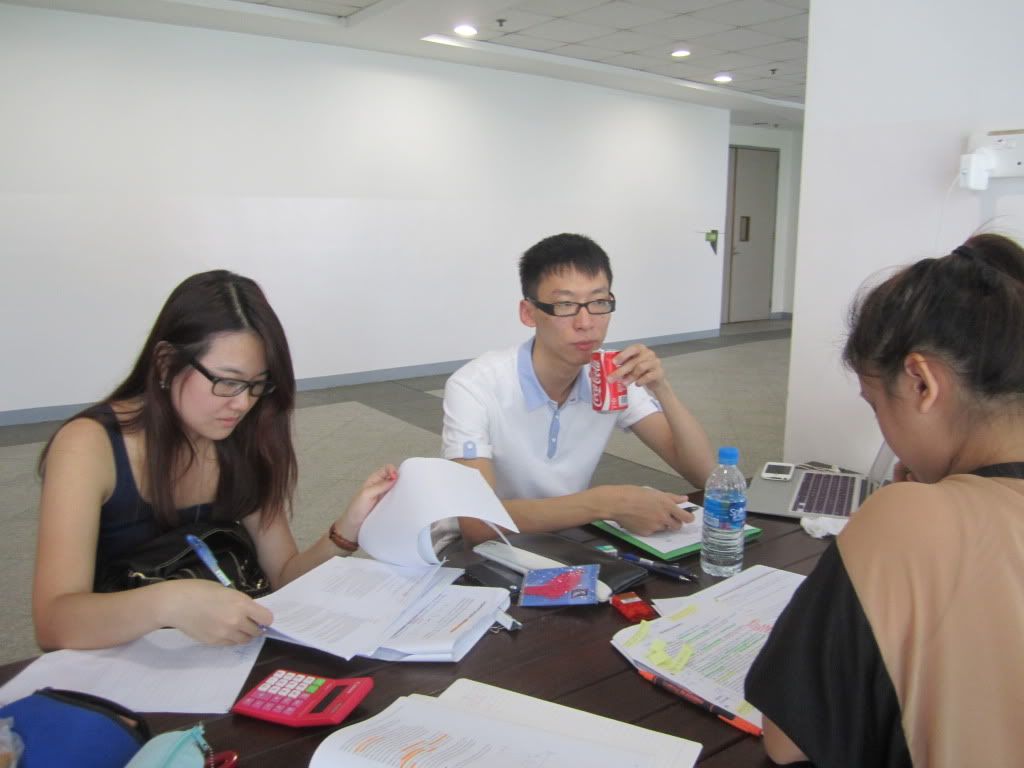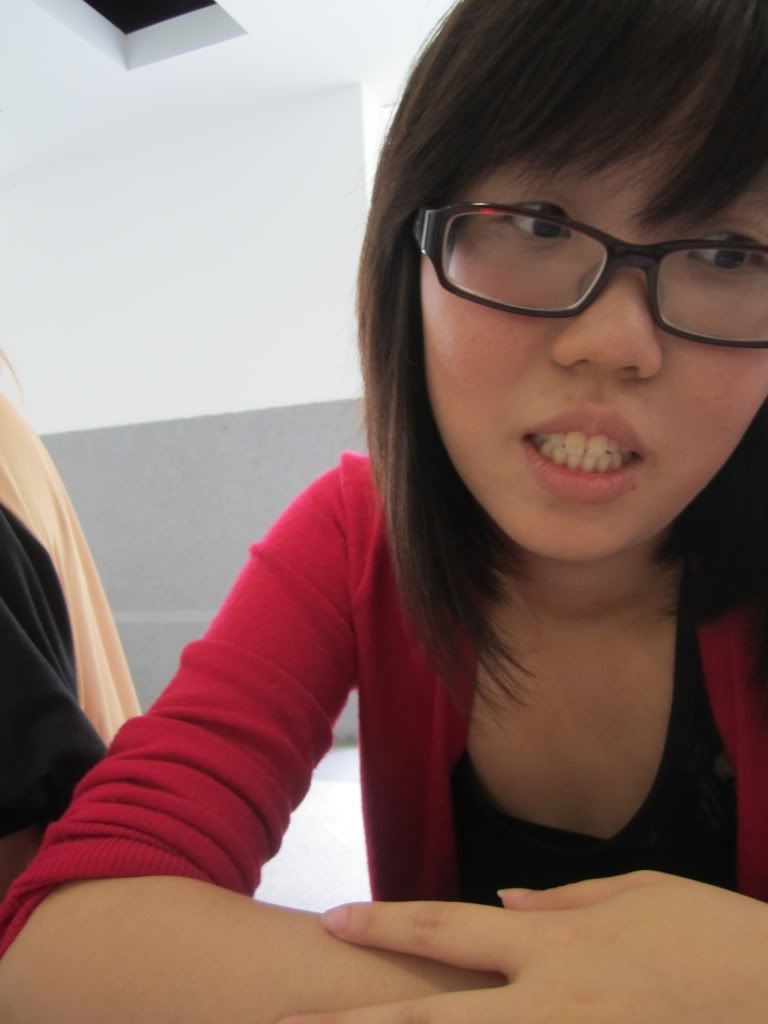 RC looks exceptionally radiant today. Nice!
Alright, that shall be all for this post. I'm gonna hit the sack soon. Haven't been sleeping well lately.
Goodnight everyone!
Love,
Su Shan