Hello there! I'm officially done with prelims. Yup, it's just prelims and I'm having mixed feelings now. I am so happy that prelims is over, but yet sad that it's getting nearer and nearer to my REAL exams. The thoughts of it is so daunting. I'm scared. Anyway, after our paper today, Ruey Chyi, Jia Ying and I went to Bugis to shop for RC's friend's birthday gift and JY's shoes. It's really fun to hang out with them. We can talk about anything under the sun, make fun of JY's bf. Try shoes together and give each other honest opinions on the things that we like. Love this kind of outings and Casan, RC, JY and I are most probably going to Genting in June for RC's birthday! It must totally happen okay babes! No pictures of ourselves today, cause we weren't really in the mood for pictures after the very bad thai food lunch that we had. It was so disappointing. Nonetheless, I still took pictures of the food though.
My Thai fried kway teow which was so disappointing. The one at Orchard Towers owns this hands and feets down.
JY's Pineapple fried rice.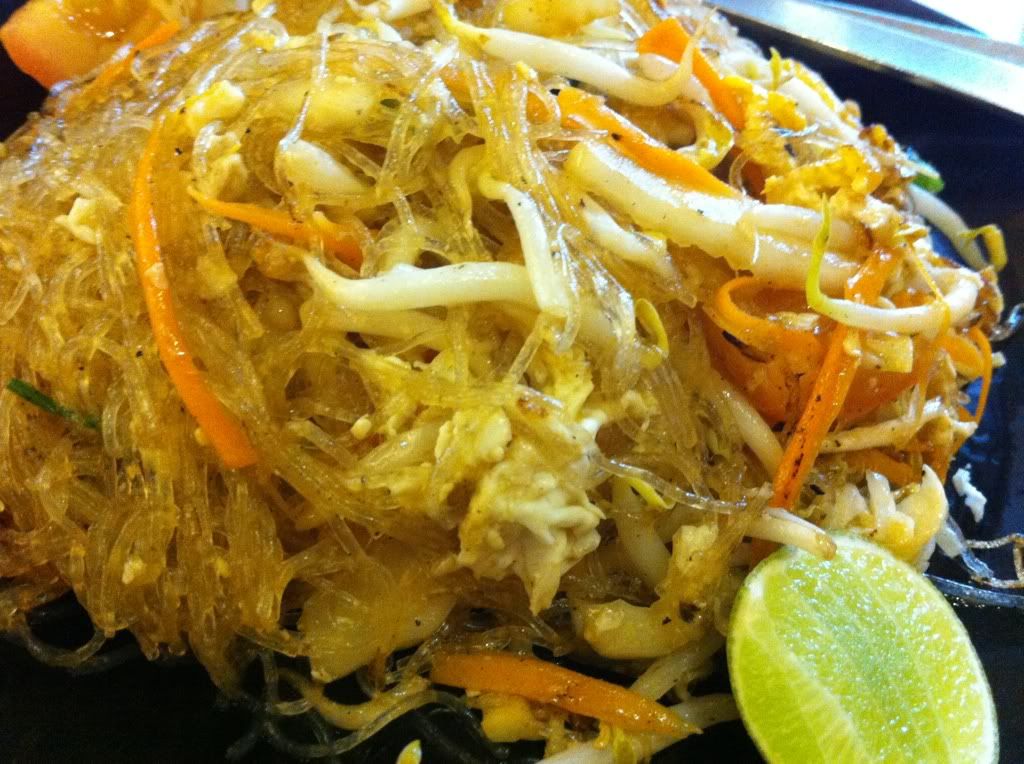 RC's fried tang hoon which was not bad, surprisingly.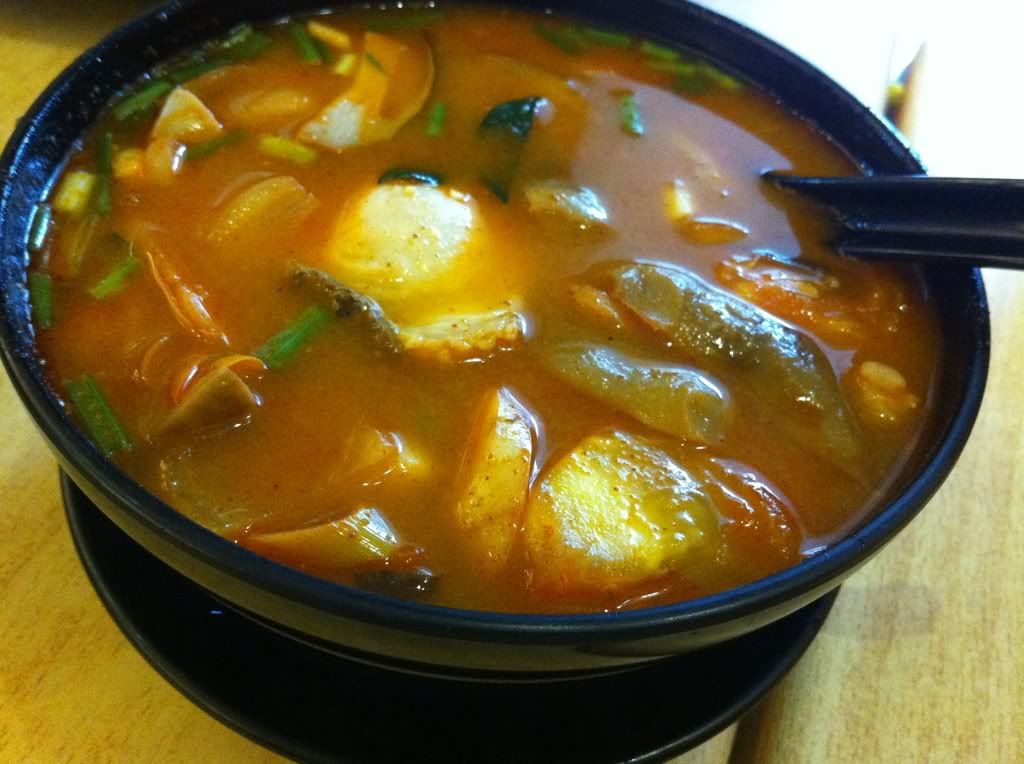 Tomyum soup which was the only saving grace of the meal.
Oh right, fyi, this restaurant is located at Sunshine Plaza. I always hear so many good reviews that there are awesome thai food there. Maybe I went to the wrong restaurant? Hmm. Do let me know if you have awesome thai food recommendations. I LOVE THAI FOOD!
Alright, that shall be all for this post! Have to wake up early to collect my passport and off I go to JB with my beloved babes tmr! Will be back with JB updates!
Love,
Su Shan