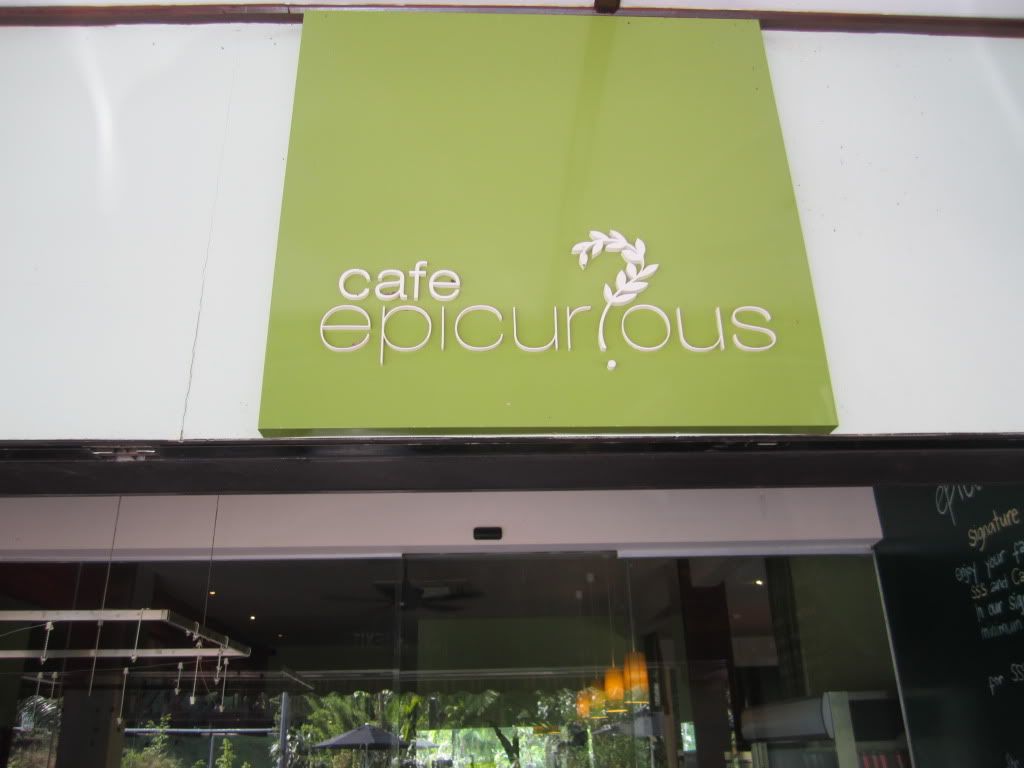 Hi guys, how has your weekend been? Just yesterday, Jasmine, Lay Peng and I headed to Cafe Epicurious at Rail mall for brunch before heading to Junie's 21st party. We had a hard time deciding on which brunch cafe to go to initially, but after reading some good reviews about this cafe, we decided to give it a try.
The location is pretty accessible, along Upper Bukit Timah Road. There are a couple of buses coming from CCK, Bukit Panjang, Town, and Yishun. So the location shouldn't be that bad. Good news for those who are driving, the parking is free! So you can just park there and laze your weekend afternoon away.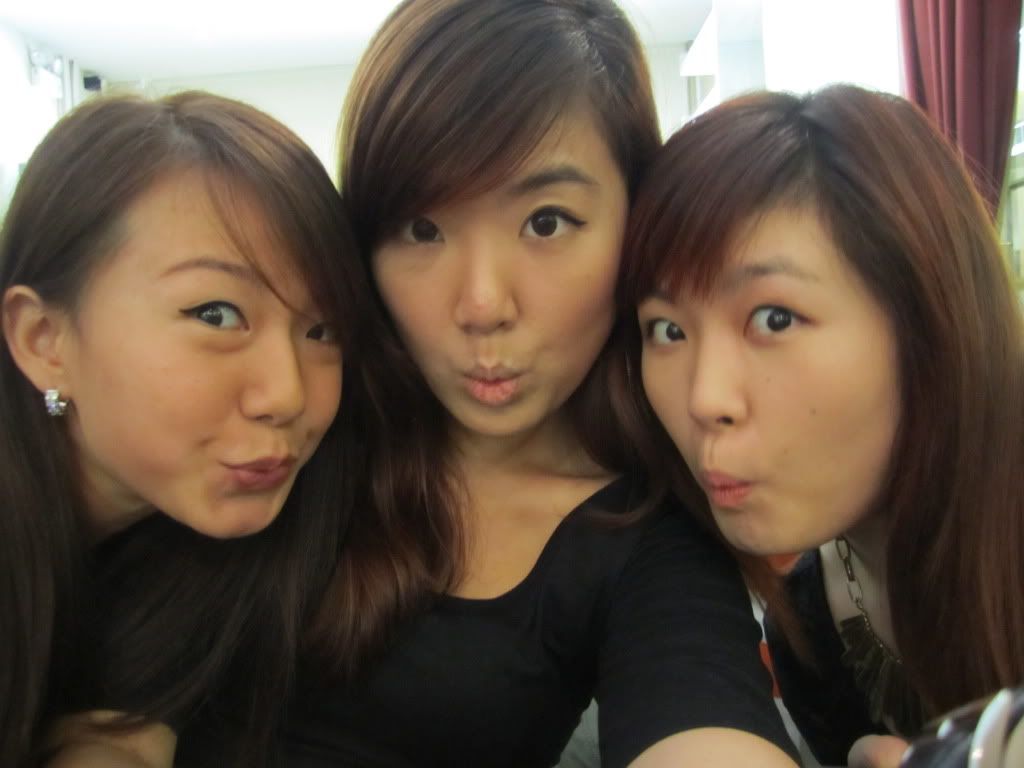 My brunch dates
Food wise, I must say that they really serve pretty well done eggs. This is not the first brunch place that I've been to, but I really love their baked egg.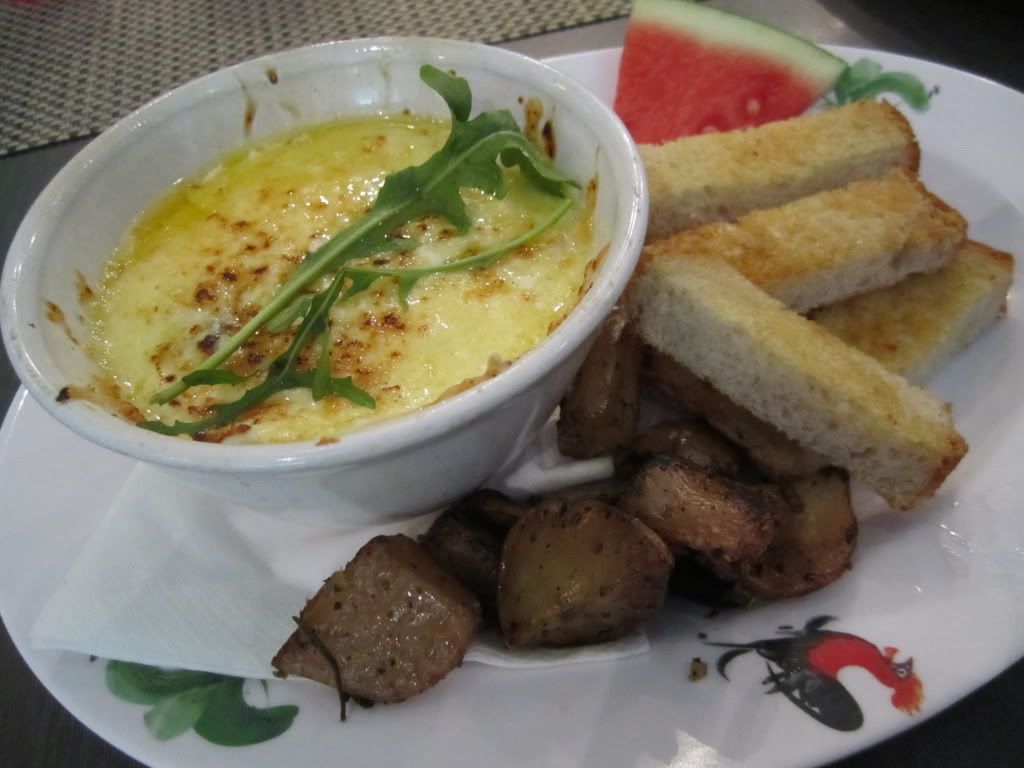 Baked Egg with Toast Soldiers ($14++)
This baked egg dish is to die for. The cream sauce brings the simple 2 eggs to a whole new level, alongside with mushrooms, chopped tomatoes and bacon. This is a dish that redefines my opinion on baked eggs.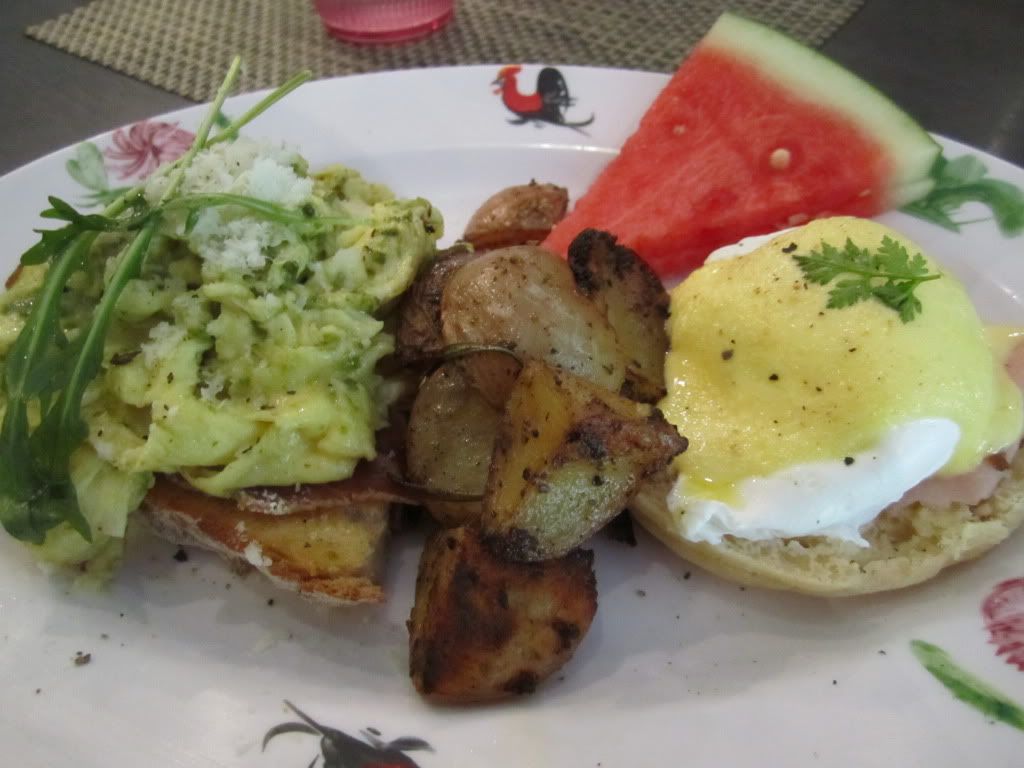 Half and Half ($16++)
This is actually a dish that allows you to choose from the different types of eggs they serve, so you get to taste two different types of eggs in one dish.
The Eggs Benny wasn't that salty, and the Hollandaise sauce was a little too sour. Other than that, everything else was good, with the eggs poached perfectly. The green eggs and ham, felt pretty new to us. But it's actually just scrambled eggs with basil and some other herbs which gives it the green colour.
Here's a closer picture of the Eggs Ben. Look at the potatoes on the side, they were so yummy and we all loved it. I guess the next time we head there, we're gonna order an extra portion of the potatoes.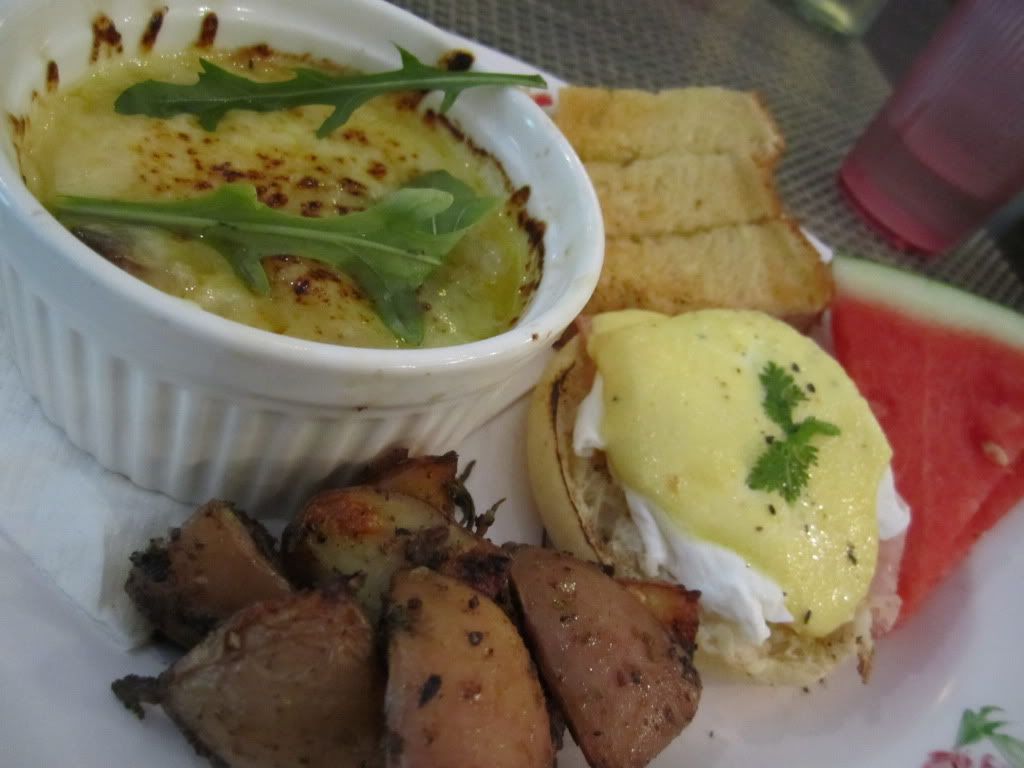 Half and Half set with Baked eggs and Eggs Ben.
($16++)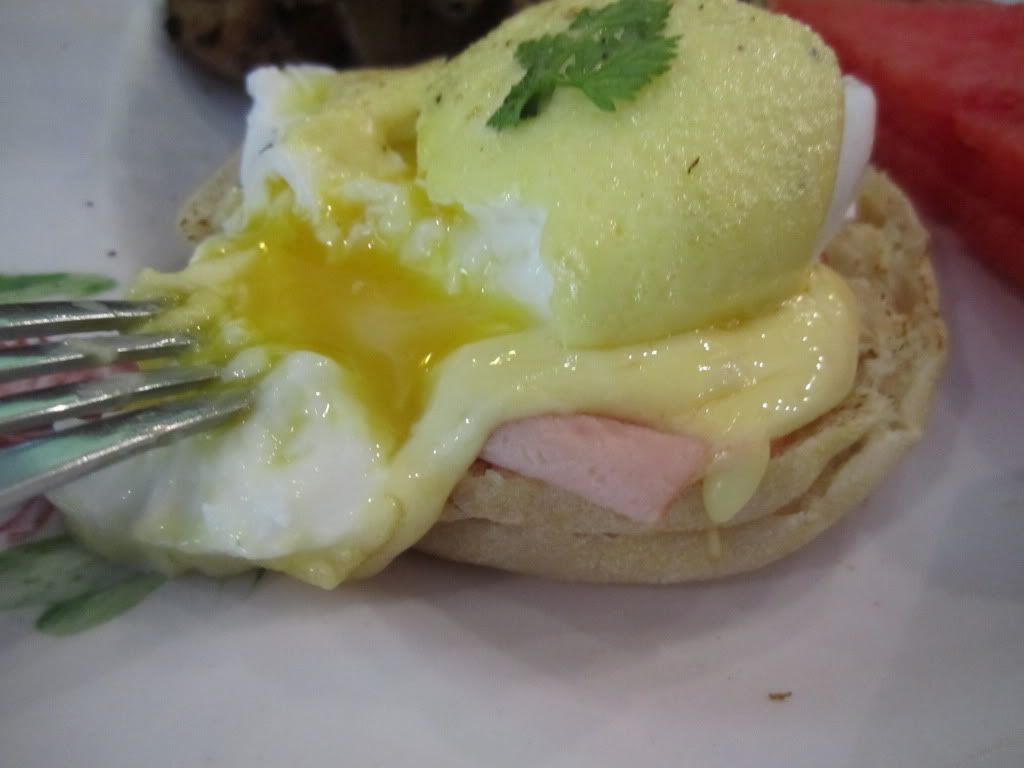 Take a look at this perfectly poached egg, with the awesome runny egg yolk. Slurps!
The full portion of Eggs Benedict and Green Eggs with ham are also available at $14++.
All in all, Cafe Epicurious serves good quality brunch at an affordable price. So if you're someone who loves eggs as much as I do, please do visit this cafe and try out the baked eggs. It'll leave you wanting for more.
ADDRESS:
392 Upper Bukit Timah Road,
Alright, that's about all that I have to share for today. I'll be back with more pictures from Junie's party really soon! So stay tuned!
Have a great weekend guys!
Love,
Su Shan