Hi guys! I'm here to recommend an awesome thai food place that I go to other than Ah Loy Thai when I'm craving for some thai food. This hidden gem is located at Orchard Towers. Don't think that Orchard Towers only have all the bars and discos. This "restaurant" here serves authentic thai food at reasonable prices! Very very awesome. The settings of Korat Thai Cafe is not exactly like a restaurant. It's more of like a shop where they will cook their dishes and there are tables outside the shop for you to consume your food. Pretty different from the normal restaurants or coffeeshops that we usually dine at.
Here's some pictures that I have for you!
Yup, this is what I mean by eating outside the shop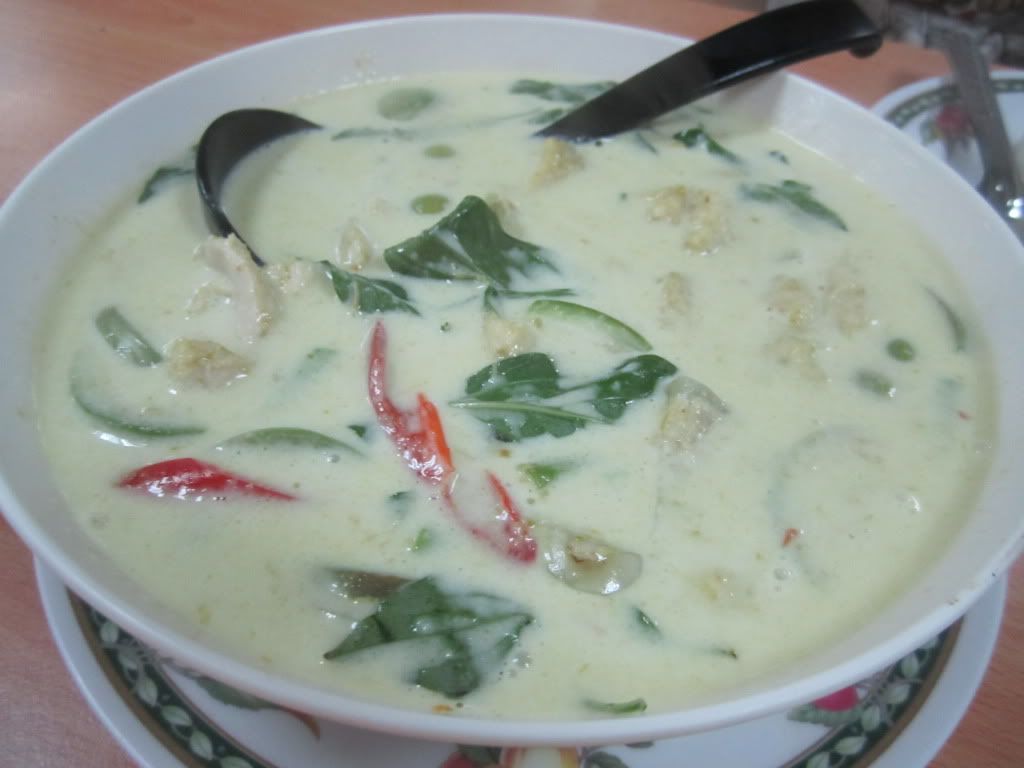 Chicken Thai Green Curry ($10)
I absolutely adore the green curry. It is a must order whenever I visit this Thai restaurant. The green curry sauce goes extremely well with plain rice, and the chicken is really tender and well marinated. The brinjal in the curry is also very nice. Please do order the green curry if you're a curry lover, even if you're not, or you can't take spicy food, this dish is still a must order, cause it isn't very spicy, and has a sweet tinge to the curry.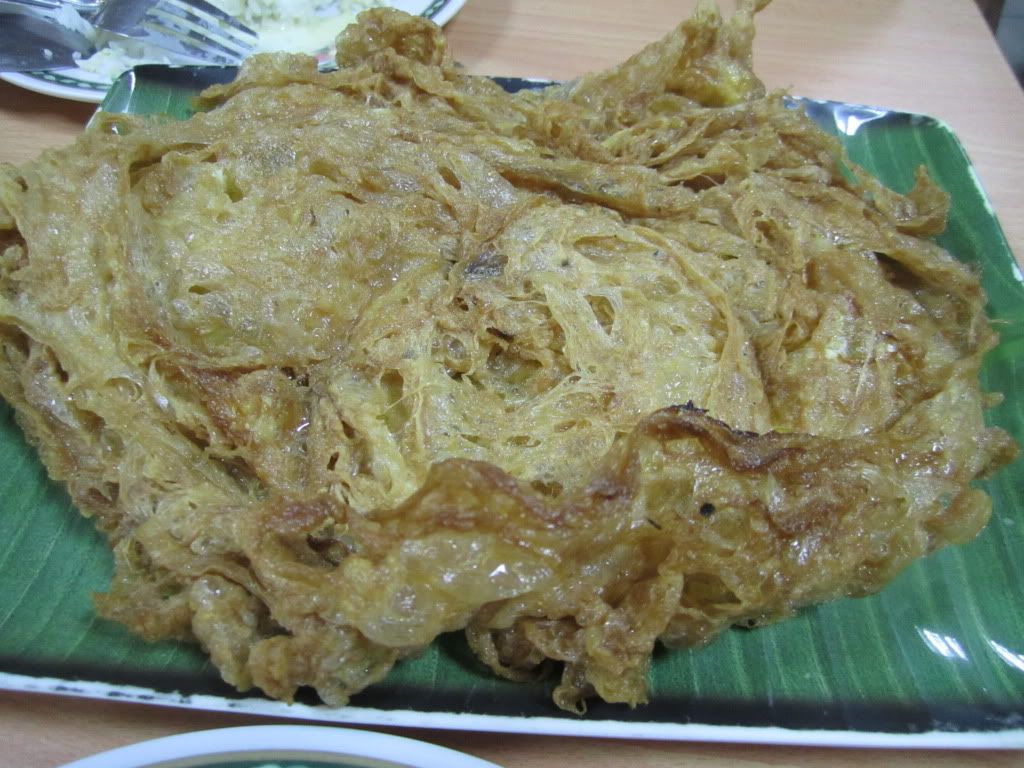 Plain Omelette ($6)
Next dish, the omelette. This omelette is awesome as well. The sides of the omelette is crispy, and not too salty. I loved this dish. The only complain for this dish is that I felt that it was a little oily. Other than that, it's an egg dish that's very well done.
Seafood Tomyum Soup ($10)
Lastly, the seafood tomyum soup. I felt that the soup wasn't as sour as some other tomyum that I've had. The thing that I liked is that the soup base is clear. The soup has loads of ingredients too. I should probably ask the chef to make it spicier and more sour the next time I order this dish.
Yup, my overall review for this restaurant is that, if you don't mind eating at a place surrounded by bars and occasional loud thumps of music, then you have to visit this restaurant. Or if you love thai food, then please visit this restaurant too. It wouldn't disappoint. If my memory didn't fail me, they are opened from 7pm till late. So this place makes a good supper location too!
ADDRESS:
KORAT Thai Cafe
400 Orchard Road,
#03-28 Orchard Towers
Yup, that's all I have for this post.
Do try out this restaurant soon! :)