Hi guys! It's a Sunday again, I'm back with a post on yummy Bak Kut Teh in JB to chase away your pre-Monday blues. My parents and I went to JB for a day trip today, and we settled our dinner at the awesome bak kut teh stall that we frequent almost everytime we are at JB. We love this place not only for the nice food, but also because everything is so old school. They serve the soup in a claypot so the soup will be warm throughout your meal, and even their bowls, are not the plastic or Styrofoam kind that you might find in hawkers. I just love places that have a really old school feel. Alright, some pictures to share!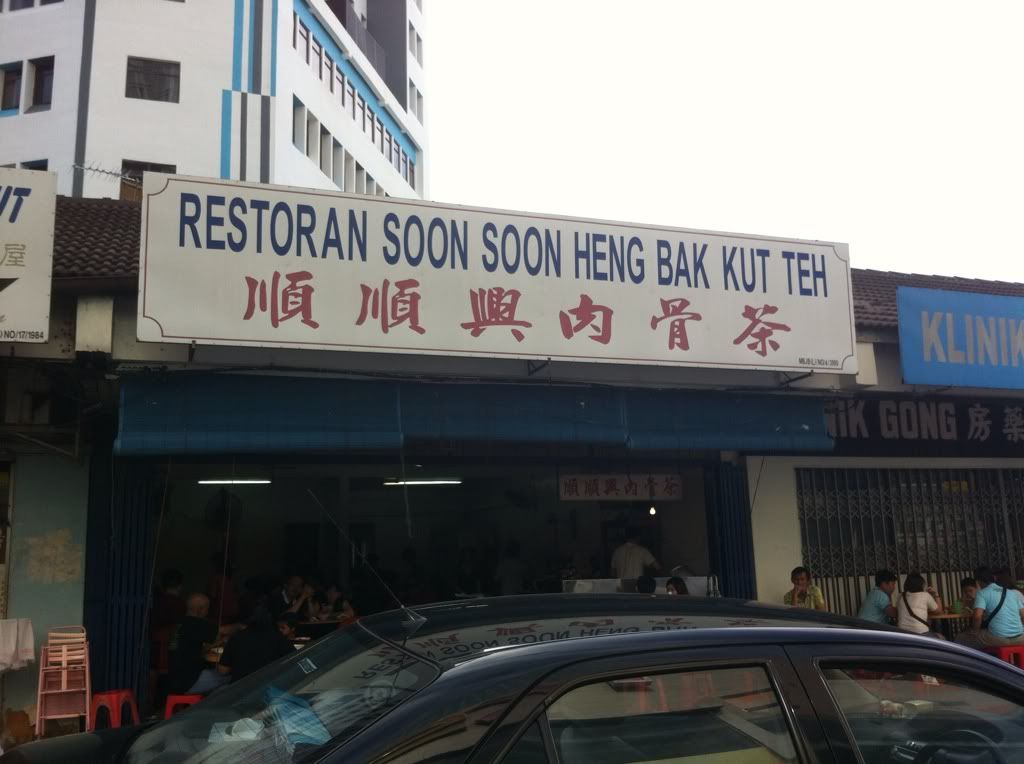 Soon Soon Heng Bak Kut Teh. It's located just opposite KSL City Mall, so it should be pretty accessible.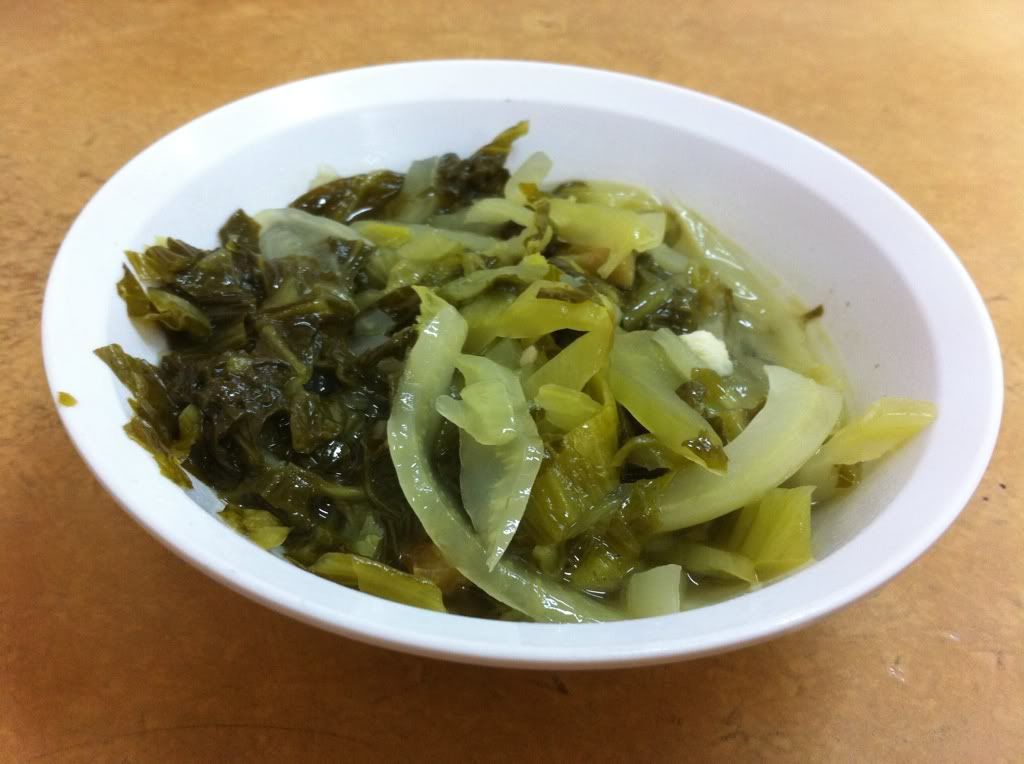 Salted Vegetables. My dad loved this dish, cause it's not too salty, and it's extremely yummy when you eat it with rice. This is a must order dish whenever we dine there.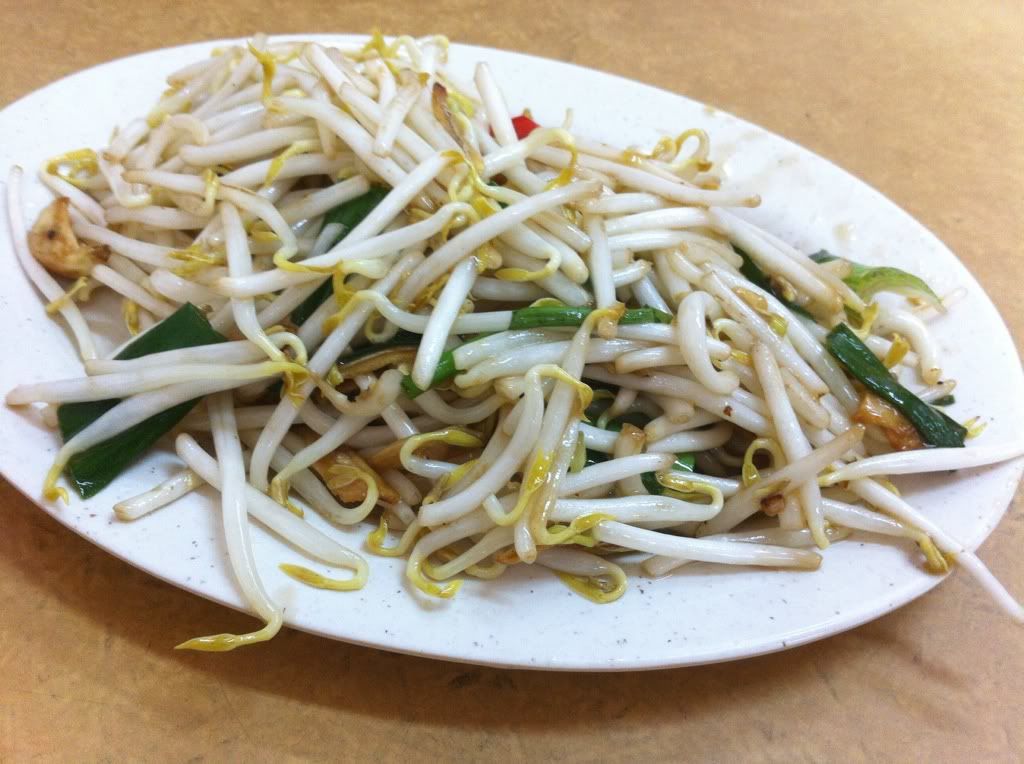 Next up, Stir fried beansprouts. This place serves the best beansprouts ever! The beansprouts are crunchy and sweet. They will also stir fry it with salted fish and ikan billis, which brings this simple beansprout dish to a whole new level. Even the garlic bits that they fry them with is yummy. There's practically nothing to complain about this awesome dish. Maybe just that it can be a little oily.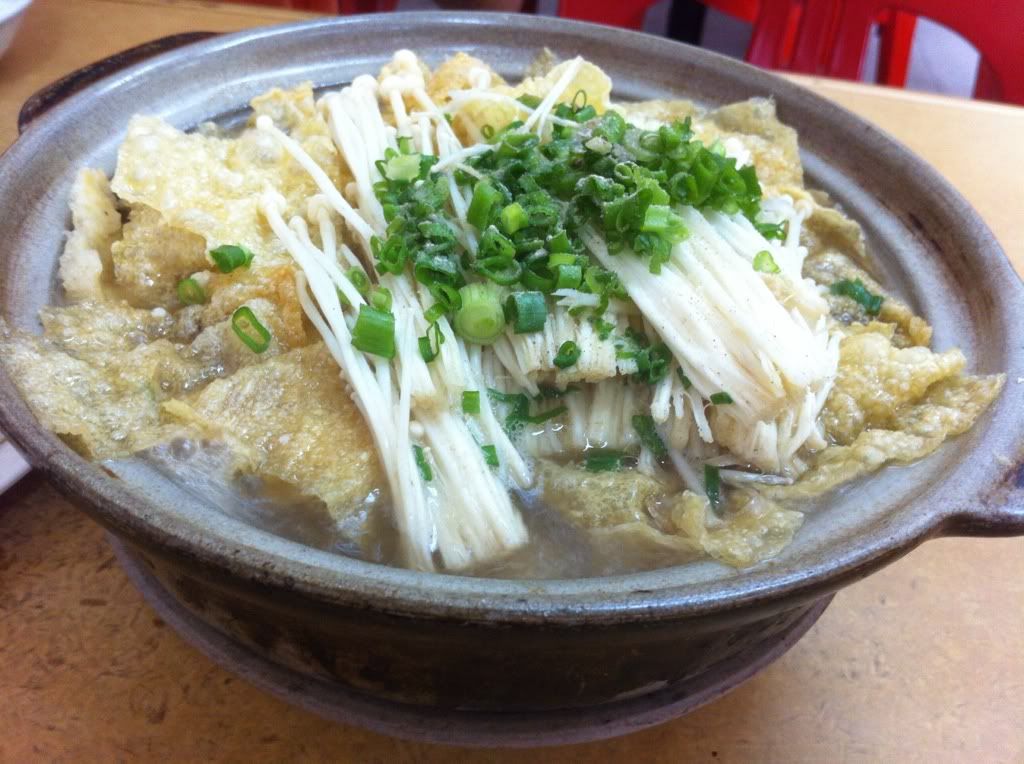 TADAAHH! The main dish of the night. Hot bubbling bak kut teh. What I love about the BKT here is that they have several different ingredients that you can choose to add on, in addition to the usual BKT soup. But the additional ingredients will be at a separate cost. As for my family, we will always add fish maw, tau kee and mushrooms. We love the fish maw the most, but of course, we simply love this BKT. The soup is not exactly the kind that has a lot of herbs, or very peppery. It's more of the pork base soup, that's very flavourful. Definitely worth a try.
This yummy BKT deserves a second picture. Look at all the meaty pork ribs. It's not the very hard kind of pork ribs. The meat is pretty soft and fresh. Oh and, the soup is refillable, so just go ahead and drink as much as you want. Haha.
The total bill for our meal with 2 cups of drinks and 2 bowls of rice costs RM53 for 3 pax. Really affordable right? Please do mark this place down the next time you head to JB. It wouldn't disappoint! Just one negative point is that it can get very hot when you visit this place in the afternoon. So please prepare more packets of tissue.
ADDRESS:
This is the address that I googled. I think it should be correct, but to be safe, just head to KSL City Mall and exit from the Basement 1 or 2 exit and you'll see a row of shophouses. It is located at the first few shops along that stretch. It shouldn't be too difficult to locate. :)
Alright, that's all that I have to share for today!