Hi guys! I'm back from a full day of enjoyment with Jasmine. We went for The Avengers movie in the morning, and it's such an awesome movie!! I guess I don't have to reiterate how good this movie is. Everyone who has watched it before exclaims that it's a movie that you definitely have to watch! So please catch it if you haven't.The movie is kind of long so we were practically starving by the end of the movie and we still had to make our way to Bugis for our food. But all the starving and waiting is worth it. I swear Ah Loy Thai serves awesome and authentic thai food. Too damn good! You'll definitely salivate just by looking at the pictures. Heheheh. Please do try it if you happen to be around the Bugis area, but prepare to wait for quite a long time for a seat, because it's just so popular! After food, we headed over to Bugis Street for a mini shopping spree. I managed to get 2 tops and a pair of shoes for $40. So awesome right? Heh! Loving my buys! Alright, some pictures to go!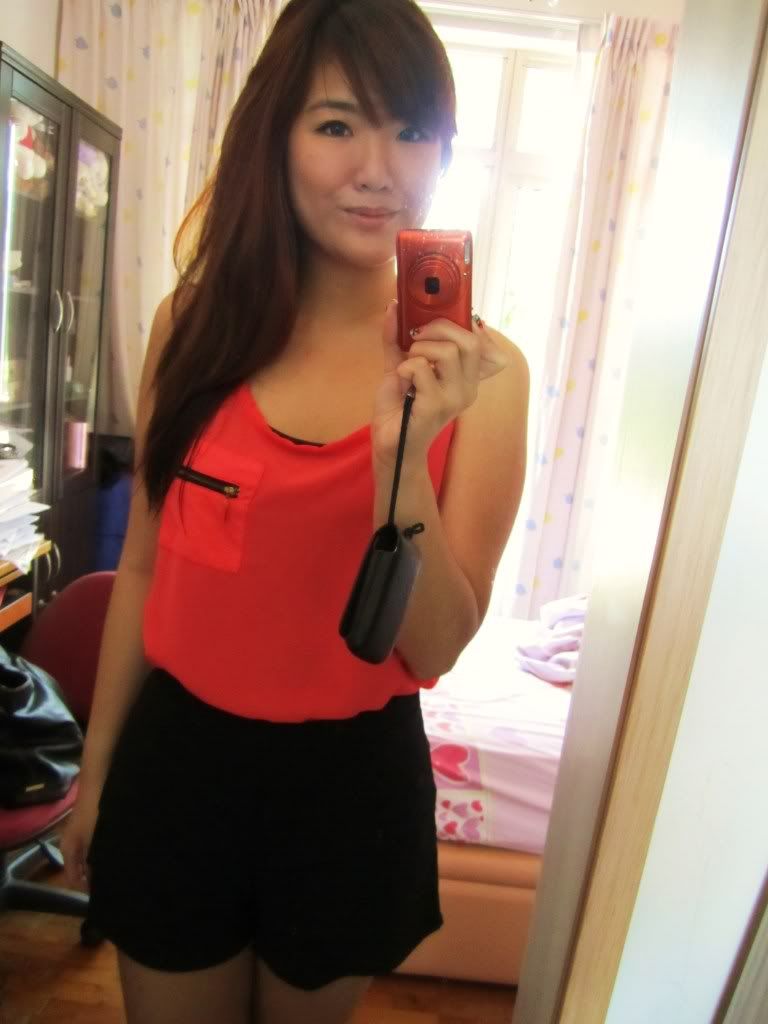 Took a picture with my new mirror!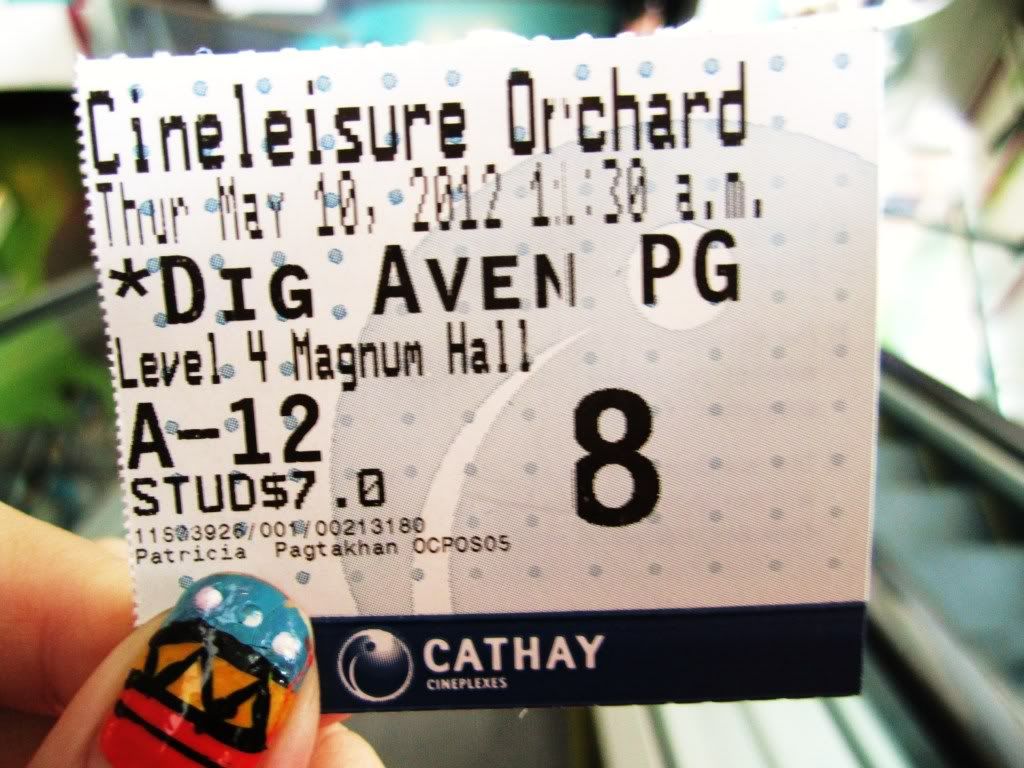 Met Jas and went for our movie!
With our favourite characters, Ironman and Captain America! <3 Who's your favourtie Hero?
After our movie, we made our way to Ah Loy Thai for lunch!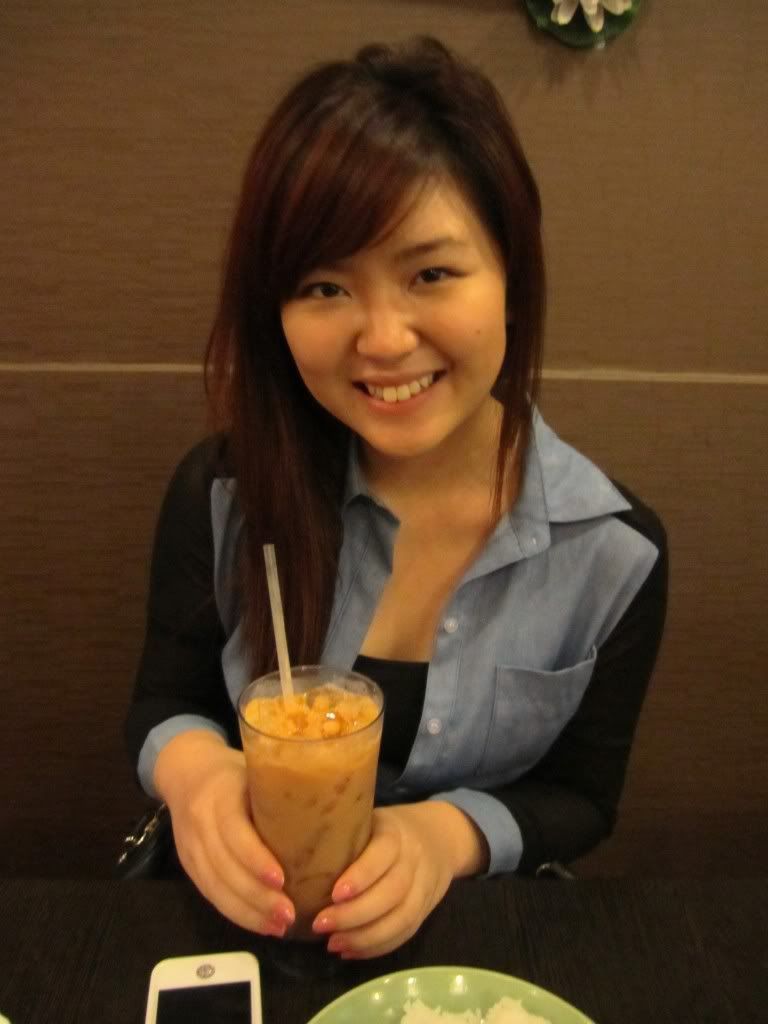 Pretty Jas with her Thai iced milk tea
Thai Milk Tea ($2.00)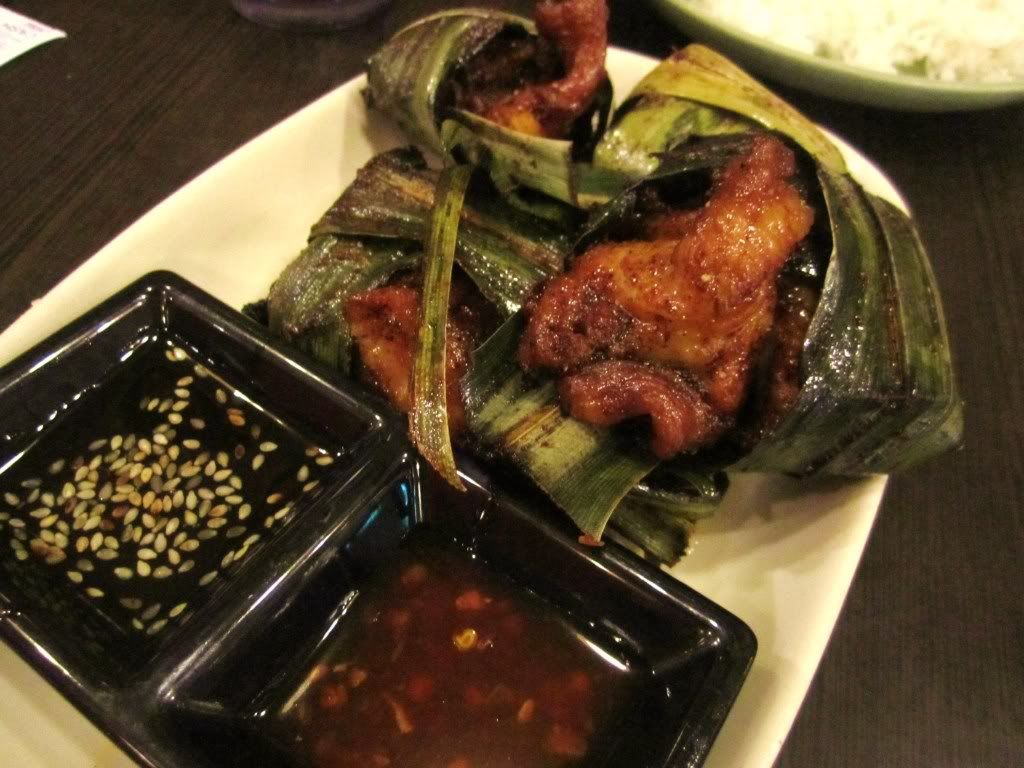 Pandan Chicken ($9.00)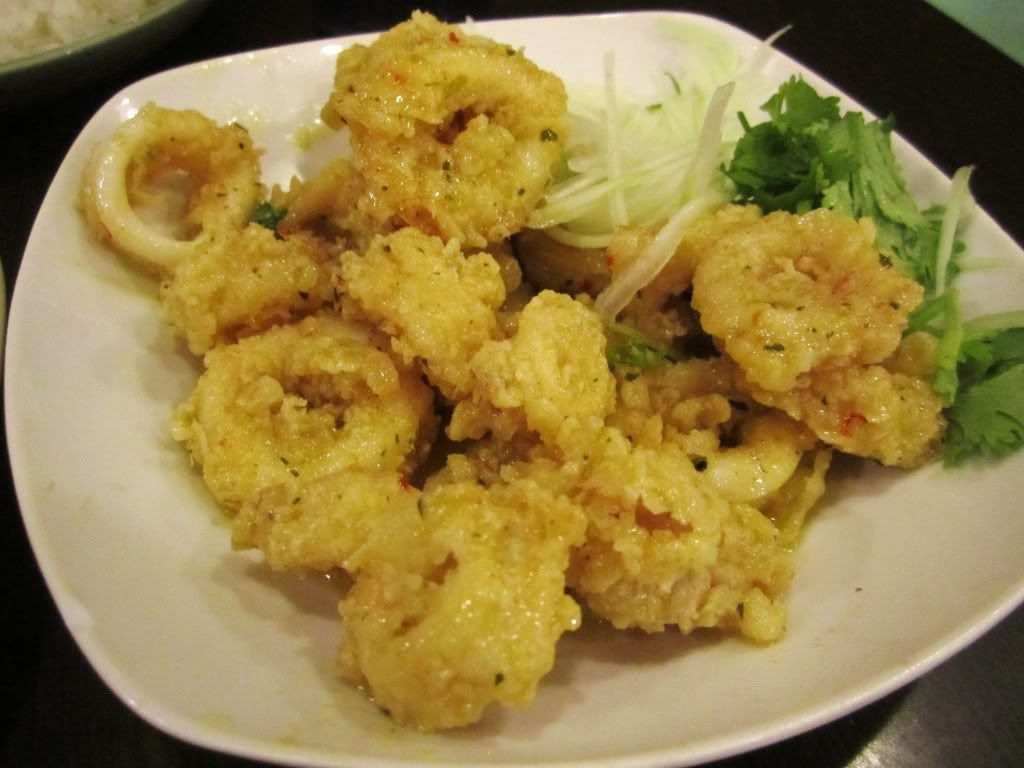 Butter Calamari ($7.50)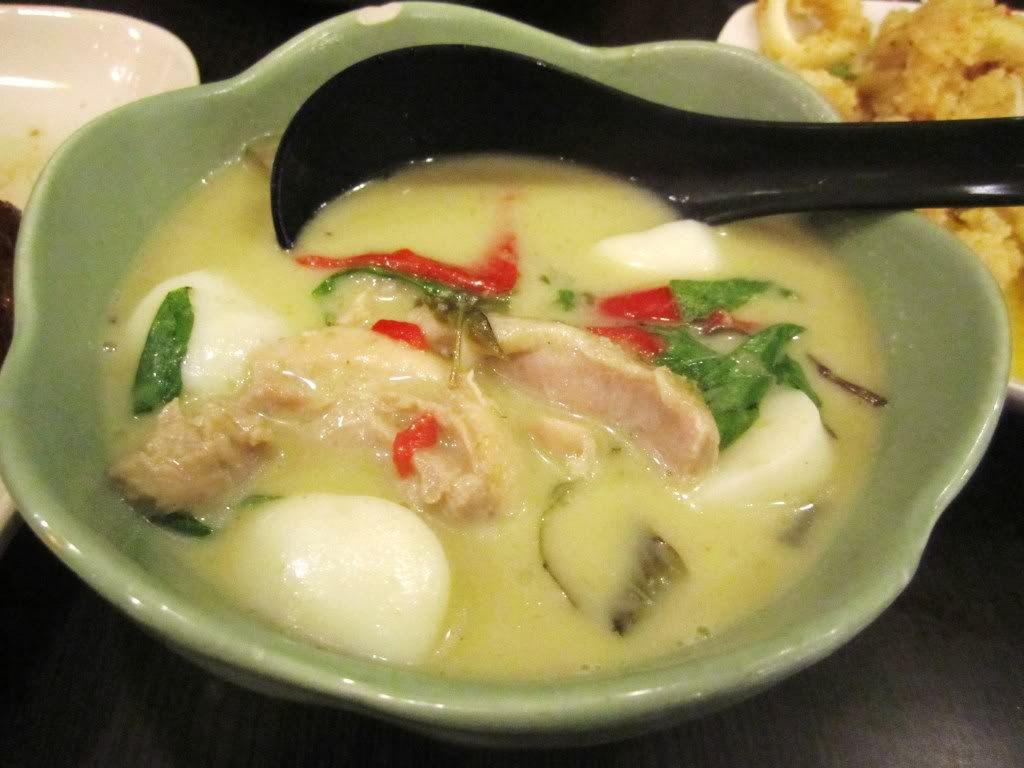 Thai Green Curry ($6.50)
Yeah, I know we had a very imbalanced diet, with no vegetables at all. Haha, but they are all too yummy to resist! So yup, we'll order vegetables the next time we dine there.
ADDRESS:
100 Beach Road,
#01-39/40 Shaw Tower
Next up on our itinerary is shopping! We finished lunch at about 3 plus, so we were only left with a few hours to shop, before we head home. But we still managed to buy some stuff! So we're happy girls!
YAY! The very nice salesperson helped us with these pictures!
We bought our items and head off to the train station. Of course, during the long ride, we would spam some pictures! It's really quite hilarious when we had to struggle to stand firm on the moving train and attempt to take nice pictures. Haha, but the camwhore us, still managed to take some pictures!
Four camwhore pictures of us for you!
Alright, that's about it for this post.
Remember to watch The Avengers and have lunch at Ah Loy Thai!
Will be back to blog about the other parts of my Melbourne Trip.
Meanwhile, have a good rest, and conquer the last working/schooling day of the week tomorrow!
Love,
Su Shan