Rise and Shine guys! Happy weekends! It's not so much of a happy weekend for me, cause I have 3 more papers to go till the end of exams! But I'm sure it'll be a happy weekend for all of you! Alright, so after my Stats paper yesterday, I went for lunch at Changi City Point with Ruey Chyi and Jia Ying. Changi City Point is actually a new mall located at Expo station. Yea, I know Expo is really far for Westsiders like me. But since I have to take my papers in Expo, might as well explore a bit of the East right? Hah. The mall is really nice and big, they have lots of restaurants there too! We were spoilt for choices, but because it was lunch time, every restaurant was filled with people. So in the end we settled for Ichiban sushi. Here are the pictures taken from my iphone.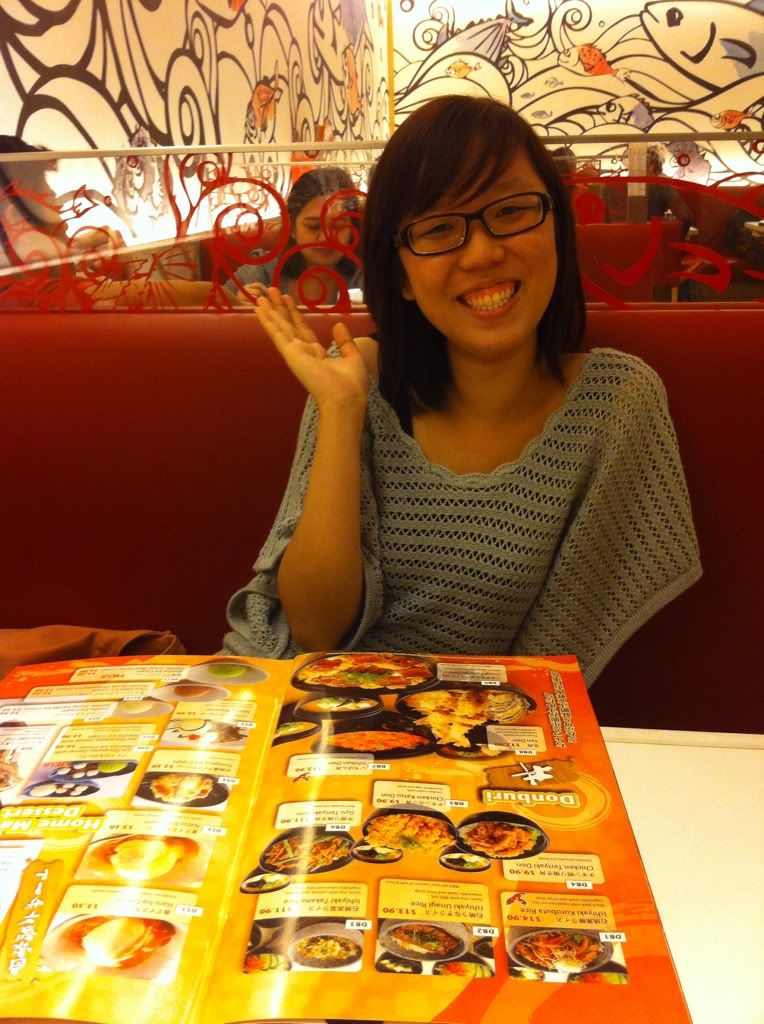 The ever camera ready Ruey Chyi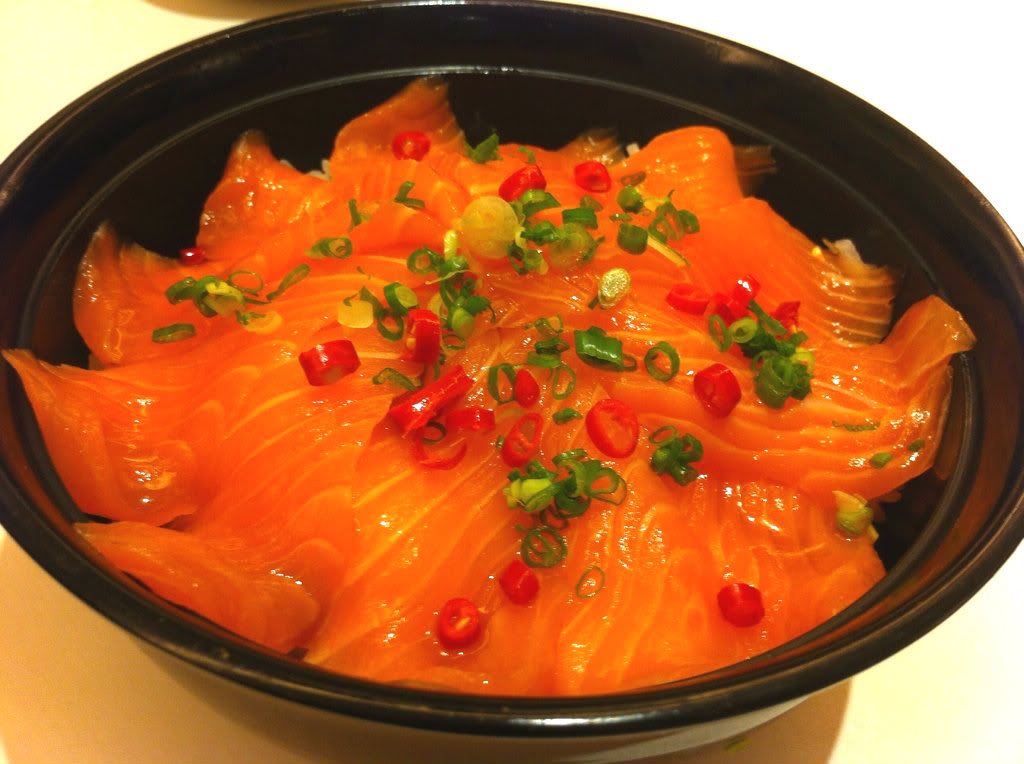 Jia Ying's Ichiban don
($12.90)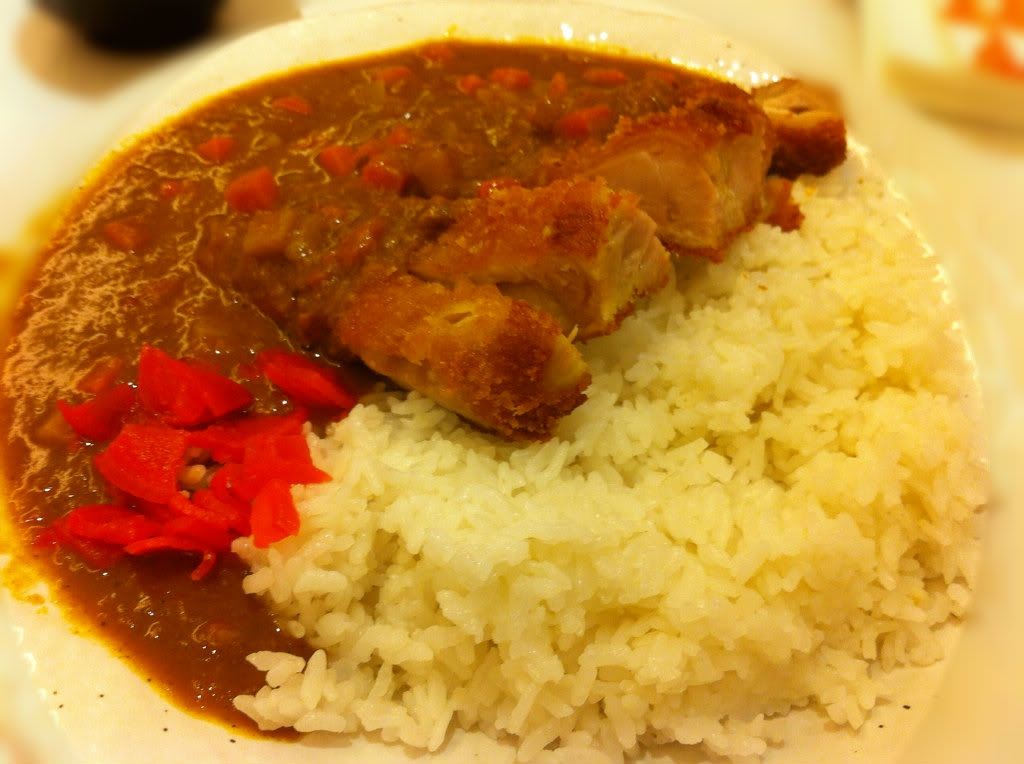 My Chicken Katsu Curry rice. I love this curry rice! They have small carrot and potato cubes in the curry, that made it exceptionally good.
($12.90)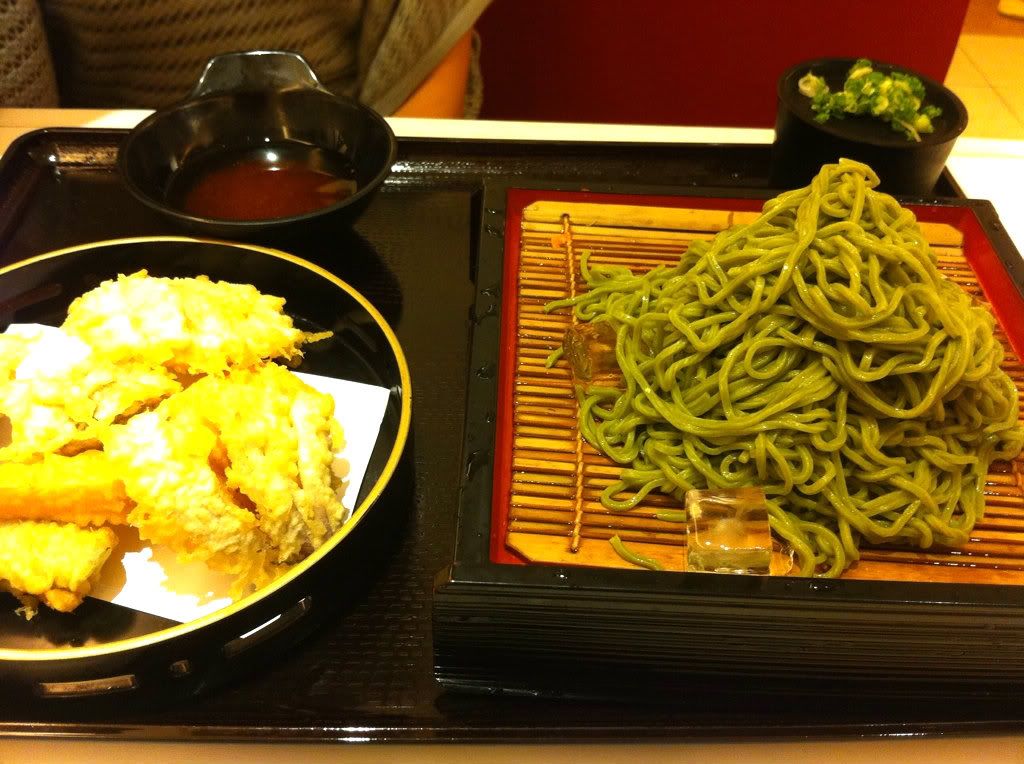 Ruey Chyi's Cha Soba with vegetable tempura
($13.90)
It was quite a satisfying meal, we enjoyed our food, and had lots of fun talking about life, and planning where we can go after our exams. I can't wait to go to JB for supper with Jia Ying! Awesome!
Address:
Changi City Point #B1-12/13
5 Changi Business Park Central 1
Tel: 6636 1638
Daily: 11.00am -10.00pm

Alright, I have 3 more papers to go, which means that I will have to make my way to Expo for another 3 more times. Boohoo. It's really far for me, but oh well, this means that I get to explore Changi City Point a little more! Oh, and if you're fretting over where to go this weekend, why not make a trip down to Expo to explore this new mall, and to see if there are any cheap sales going on at the Expo Halls.
I'll be back with more updates soon, meanwhile, have a great weekend!
Love,
Su Shan